TCSO: 18-year-old fired AR-15 in Austin greenbelt, threatened to kill deputies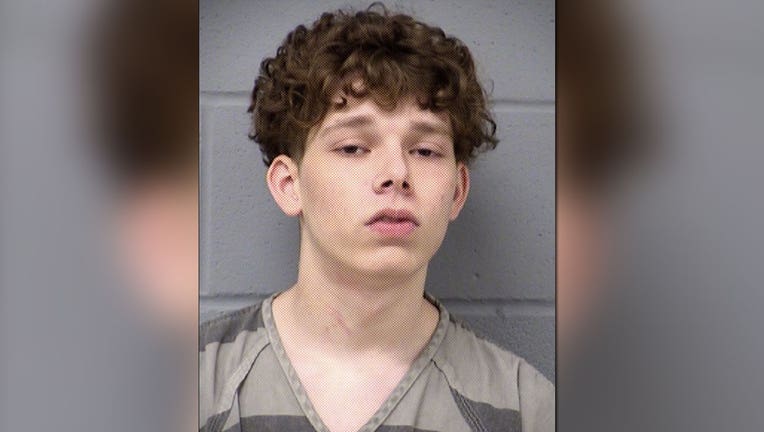 article
AUSTIN, Texas - An 18-year-old man has been arrested after Travis County Sheriff's deputies say he fired an AR-15 in a North Austin greenbelt. The 18-year-old also threatened to kill deputies and their families while being arrested.
Rylan Luis Rivera has been charged with second-degree felony assault on a peace officer, third-degree felony obstruction or retaliation, third-degree felony deadly conduct discharge firearm at individuals, misdemeanor possession of a controlled substance, and misdemeanor criminal mischief with damage equal to or greater than $100 but less than $750.
According to arrest paperwork, deputies responded to 1720 West Wells Branch Parkway just before 10 p.m. on Feb. 24 to a shots fired call. Neighbors reported hearing four to six shots fired near their homes.
Deputies detained a subject, identified as Rivera, who was responsible for the shots fired. Rivera was found in the greenbelt behind the home with a loaded AR-15 and a magazine, says arrest paperwork. When he was searched, deputies found an Alprazolam pill in a small plastic baggie and marijuana.
---------
Get breaking news alerts in the FOX 7 Austin News app. It is FREE!
---------
While in one of the deputies' patrol vehicles, Rivera moved his handcuffs to the front of his body. He was moved to another patrol vehicle and started to resist. Deputies attempted to move his handcuffs to the rear of his body and in the process, Rivera became aggressive again and kicked a deputy in the chest, says the arrest affidavit.
While en route to TCSO Central Booking, Rivera reportedly told a deputy that once he got out of jail, he was going to kill them. According to the affidavit, Rivera said "don't you see what I was carrying, don't you think I have more guns." Rivera also told the deputy he was going to put a hit out on their son while Rivera was in jail. 
Rivera also said, "I have been busting [shooting guns] all this time and y'all just now caught me." He also said he would kill the other arresting officers once he was released, says the arrest paperwork.
Bond has been set at $85,000 for all five charges.