City of Austin transfers 60 homeless people from South Austin encampment to temporary shelter
AUSTIN, Texas - The City of Austin has cleared out another homeless encampment after a salon owner in South Austin shared her story of threats from people living in the encampment. 
The area of Pack Saddle Pass and Highway 71 is now mostly empty, but there was a very large homeless encampment.
Last month, FOX 7 Austin spoke with one of the owners of Headspace Salon located near the encampment. She said she had seen an uptick in attacks and was scared for her employees and clients.
RELATED: Austin hair salon could shut down due to neighboring homeless camp
"Our safety started to become a big issue. We suffered from multiple break-ins. We've had our cars broken into. We clean up feces and needles on a weekly basis. It increased from that to, you know, people approaching us and threatening us with weapons, threatening rape, murder, all of those things," Headspace Salon Co-owner Laura North said.
Since then, the City of Austin has deemed the site a public health and safety risk based off this criteria, so the encampment is being cleared out.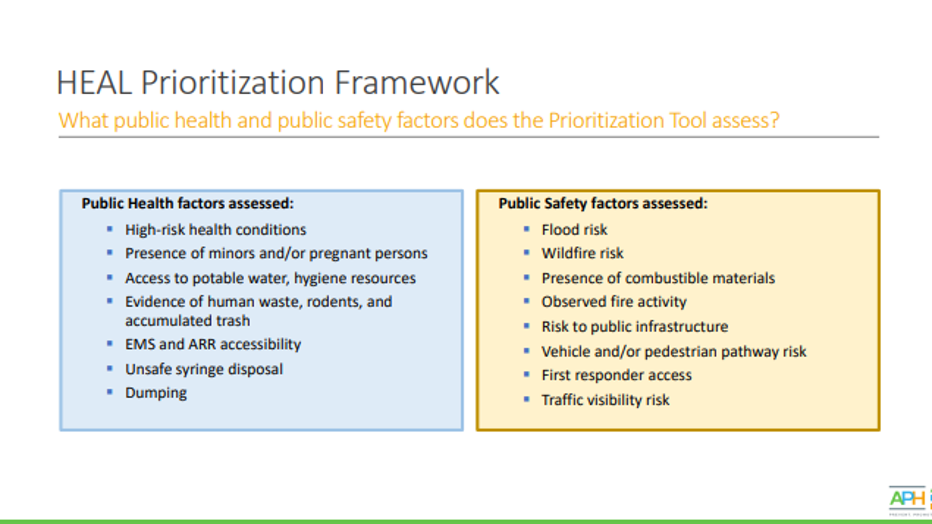 "We have identified this encampment for connections to bridge shelter. It's alternative means for compassionate closure of an encampment," City of Austin Homeless Strategy Division Phil Leal said.
The homeless people were offered to be transferred to a shelter and connected to housing resources and 60 accepted. They're heading to Southbridge and Northbridge Shelters.
"At that bridge shelter they are connected to housing case management and working towards goals to exit homelessness," Leal said.
This is the City of Austin's 12th encampment clean up. Since June 2021, the city and partners have helped more than 450 homeless people move from encampments to temporary bridge shelters as part of the Housing Focused Encampment Assistance Link initiative.
The city said there will be enforcement at the encampment while clean up is happening.