Austin Parks Foundation announces Zilker Eagle as name of new train
AUSTIN, Texas - The Austin Parks Foundation (APF) has announced that the new name of the Zilker Park train will be the Zilker Eagle. The name of the train harkens back to the origins of the train in 1961 as the first train to run on the tracks at Zilker Park was the Eagle.
The name was picked from more than 750 names for the train that were submitted and after multiple votes by the Austin community.
In another nod and bridge to the past, the logo and branding for the Zilker Eagle was designed by Frank & Victor and features a mid-century eagle in a tie-dye design in an homage to old Austin charm and the idea to "Keep Austin Weird".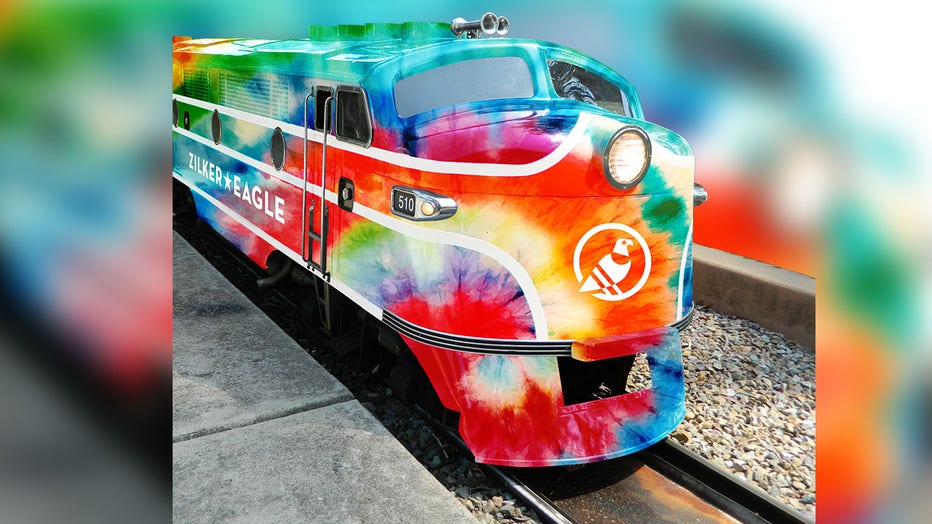 The Zilker Eagle will be an all-electric mini-train for the first time and it is designed to look like a streamlined passenger train, similar to the Texas Eagle of the Missouri Pacific Railroad that came through Austin in the 1940s and 1950s.
Changes to the train and depot will also make both more ADA accessible with multiple wheelchair accessible coaches. Proceeds from the train will benefit Zilker Park.
DOWNLOAD THE FOX 7 AUSTIN NEWS APP
APF is also asking artists to submit designs for an outdoor mural that will be installed underneath the Barton Springs Road Bridge as part of the new train. This year is the 60th anniversary of the train and the Zilker Eagle is expected to debut later this year in the fall.
In May 2019 the Zilker Zephyr was taken out of commission after more than two decades. It made its final appearance in February 2020.