Austin police searching for 'armed, dangerous' aggravated robbery suspect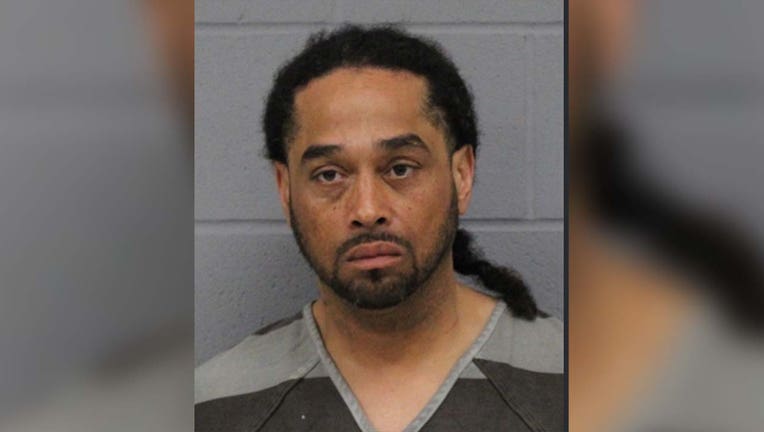 article
AUSTIN, Texas - The Austin Police Department (APD) is asking for help searching for an armed and dangerous aggravated robbery suspect.
Police said they are looking for 43-year-old Shawn Baptista.
Baptista was arrested for an aggravated assault with a deadly weapon by APD on April 2, after using a knife during an assault in the Domain Shopping Center area. On April 6, Baptista was released from custody on a $12,000 bond.
Nearly a week later, on April 12, Baptista reportedly committed another aggravated assault with a deadly weapon near the Domain. Detectives say Baptista threatened someone with a gun.
A few days later, on April 15, Baptista was back in the Domain area, however, this time, he was seen playing loud and vulgar music on a personal speaker at a department store. An employee asked him to turn down the music. Baptista became upset by the request and was asked to leave the store. Baptista returned to the department store the following day with a machete, walked around looking for someone, and expressed that he would cut someone's head off for messing with him.
APD arrived on the scene and arrested Baptista for terroristic threats.
After this second arrest on April 16, Baptista was released from custody on a $10,000 bond on April 27.
CRIME NEWS
Since his release, a warrant has been obtained for the second aggravated assault incident. Baptista is currently being sought for this warrant by APD.
Anyone with any information should submit their tip anonymously through the Capital Area Crime Stoppers Program by visiting austincrimestoppers.org or calling 512-472-8477. A reward of up to $1,000 may be available for any information that leads to an arrest.