Austin police warn of counterfeit prescription oxycodone, Xanax pills
AUSTIN, Texas - The Austin Police Department is warning the public about counterfeit prescription pills being distributed in Austin.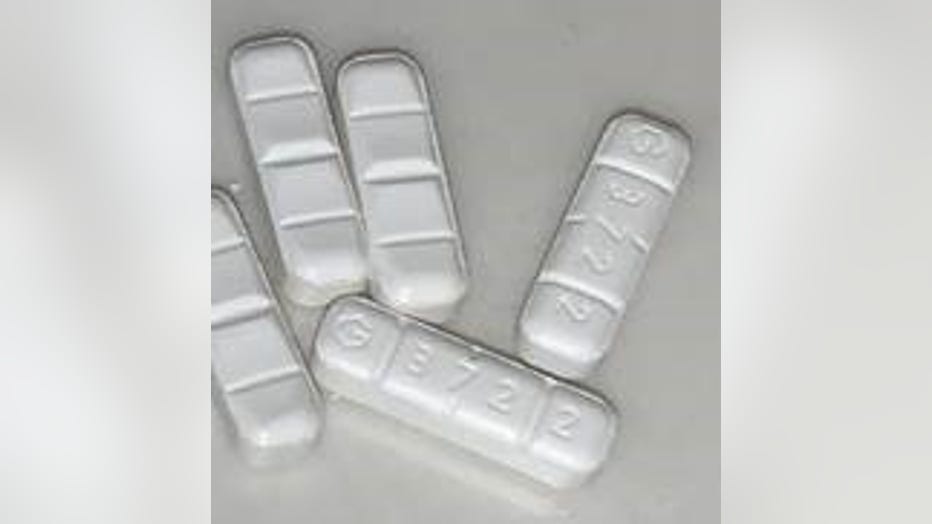 Counterfeit Xanax 2mg pills (Austin Police Department)
APD says the pills contain unknown amounts of illicitly manufactured fentanyl, making them extremely lethal. The department has investigated at least five overdose deaths in the last two weeks that may be associated with these pills.
---------
Get breaking news alerts in the FOX 7 Austin News app. It is FREE!
---------
APD says the counterfeit pills may look like blue oxycodone 30 mg pills pressed with the letter M and white Xanax 2mg pills pressed with G3722.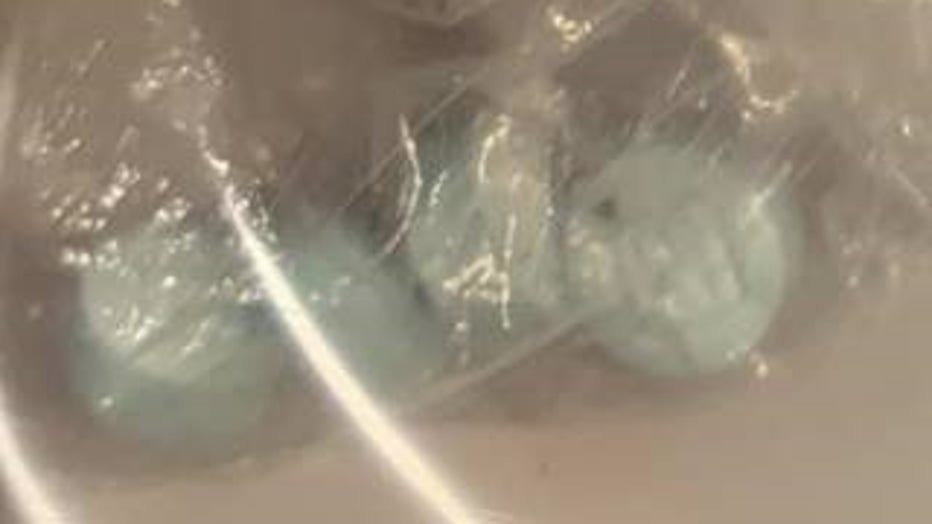 Counterfeit oxycodone 30 mg pills (Austin Police Department)
Anyone who locates the non-prescribed counterfeit pills is asked to call 9-1-1.
Recently, Williamson County has seen a "concerning" spike in overdoses in the area due to counterfeit prescription pills. As of April 17, there have been 14 overdoses involving the counterfeit pills in April, a county official confirmed. 
RELATED: Counterfeit prescription pills lead to "concerning spike" in Williamson County overdoses
The pills described by Williamson County are also oxycodone pills and Xanax bars and presumed to contain illicitly manufactured fentanyl.