Austin Regional Clinic offers drive-up COVID-19 testing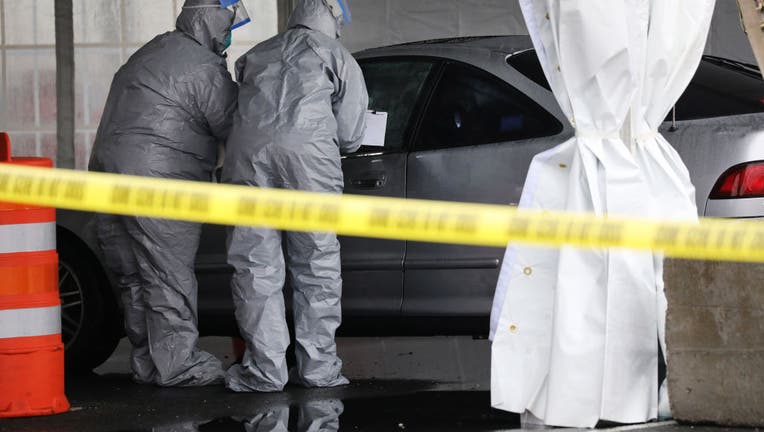 article
AUSTIN, Texas - Austin Regional Clinic will open "drive-up" COVID-19 testing in tents outside five locations in Austin, Cedar Park, Kyle and Round Rock this week.
A site at its South 1st clinic in Austin is already operating, says ARC, and the other four sites will open by April 2.
All those wishing to be tested must have a lab test order from an ARC physician which can be received from an initial evaluation in the clinic or via telemedicine. A "telemedicine" appointment can be scheduled by calling ARC's 24/7 COVID-19 Hotline at 866-453-4525. Telemedicine appointments will be made at drive-up sites for those who do not have a lab order.
"If the doctor finds you should be tested for COVID-19, you will be directed to our nearest drive-up testing site," said Katie Henry, ARC Chief Administrative Officer. "Please, make sure you have had a telemedicine evaluation and have received a doctor's order for testing so we can move patients through more quickly and easily."
ARC is launching drive-up testing in response to increasing public concern during the ongoing pandemic. By conducting the testing outside its facilities, ARC minimizes staff usage of facemasks and other personal protective equipment in short supply.
RELATED: Austin Regional Clinic launches COVID-19 hotline, other safety protocols
HOW DOES TESTING WORK? 
Patients with a lab order from an ARC physician will be asked to visit the nearest ARC drive-up testing site. A clinician will screen each patient to ensure they are not experiencing breathing difficulties. For those who do not require immediate medical attention, a nasal swab will be obtained and sent to the lab. 
Patients will be contacted later with the test results, which can take anywhere from two to ten days. Currently, state labs are not charging patients and most insurance companies have agreed to cover costs for tests at commercial labs.
RELATED: Travis, Williamson Counties are under stay-at-home orders
"If someone drives up without first having an initial physician evaluation, we will offer to schedule them for the next available telemedicine appointment so a physician can determine whether a test is indicated," Henry said.
That consultation may occur in the same parking lot, without much waiting time, via ARC's telemedicine service. If patients meet the testing criteria, they will be instructed to return to the drive-up testing tent.
TEST HOURS AND LOCATIONS 
At the following dates and locations, ARC drive-up testing will be available Monday-Friday, 8 a.m.-5 p.m:
Monday, March 30: ARC South 1st, 3828 S. 1st St., Austin, TX 78704
Tuesday, March 31: ARC Kyle Plum Creek, 4100 Everett St., Kyle, TX 78640
Tuesday, March 31: ARC Far West, 6835 Austin Center Blvd., Austin, TX 78731
Thursday, April 2: ARC Cedar Park, 801 E. Whitestone Blvd., Bldg. C, Cedar Park, TX 78613
ARC says anyone who has symptoms of fever, a dry cough, fatigue or shortness of breath - especially if they are over age 60 or have underlying health conditions- should seek medical advice.
RELATED: CoronavirusNOW.com, FOX launches national hub for COVID-19 news and updates
Anyone who develops emergency warning signs for COVID-19 should seek medical attention immediately. Emergency signs include:
Difficulty breathing or shortness of breath
Persistent pain or pressure in the chest
New confusion or inability to arouse
Bluish lips or face
Anyone with questions or concerns can call the 24/7 ARC COVID-19 Information and Advice Hotline at 866-453-4525.
CLICK HERE FOR THE LATEST INFO ON THE CORONAVIRUS OUTBREAK
---
FOX 7 Austin is working to keep you up to date with coronavirus, with both local and national developments. Every weekday we're live at 1 p.m. with a special show reporting the latest news, prevention tips and treatment information.
You can watch live in your FOX 7 Austin app or on the FOX 7 Austin Facebook page.
You can also get the latest COVID-19 news from around the country at coronavirusnow.com.