Autism diagnosis cited in appeal to halt Georgia execution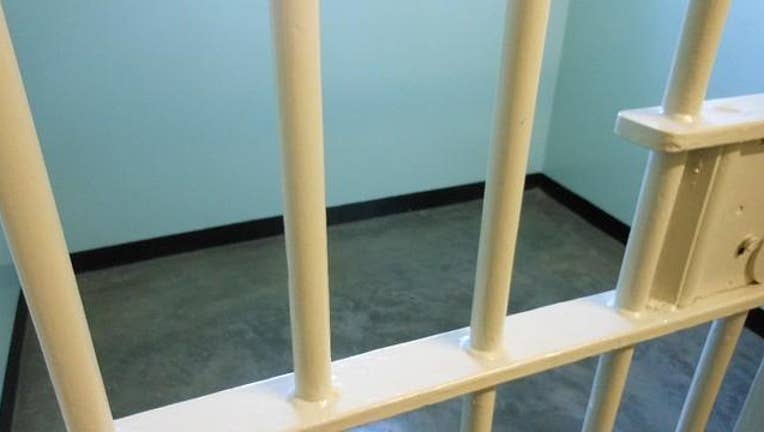 article
ATLANTA (AP) — A Georgia death row inmate's recent autism diagnosis helps explain his actions the night he killed one police officer and wounded another, his lawyers argued in a clemency application declassified Monday.
Gregory Paul Lawler, 63, is scheduled to be put to death Wednesday by injection of the barbiturate pentobarbital at the state prison in Jackson. He was convicted of murder in the October 1997 shooting death of Atlanta police Officer John Sowa, and authorities say he also critically injured Officer Patricia Cocciolone.
The State Board of Pardons and Paroles, the only authority in Georgia with power to commute a death sentence, has scheduled a clemency hearing Tuesday to hear from representatives for Lawler. His lawyers are asking the board to halt his execution to consider the new diagnosis and spare his life.
A clinical neuropsychologist last month diagnosed Lawler with autism spectrum disorder with symptoms that most closely match those of Asperger's syndrome, his lawyers wrote in the clemency application.
The disorder has distorted every social interaction in Lawler's life, isolated him from those around him and played a "decisive role" in his actions the night Sowa was killed and Cocciolone wounded, his lawyers wrote.
"The implications of this discovery are profound for Greg and for this Board," they wrote. "For the first time, it is possible to understand why Greg acted as he did that night."
When Sowa and Cocciolone responded Oct. 12, 1997, after getting a report of a man hitting a woman in a pawn shop parking lot, they found Lawler and his intoxicated girlfriend, who were on their way home from a neighborhood bar.
Lawler left shortly after the officers arrived and walked quickly back to his nearby town house. The officers decided to help his girlfriend home.
When they knocked, Lawler opened the door and yelled at the officers to get away, prosecutors said. Once his girlfriend was inside, he tried to shut the door on them. Sowa put his hand up to keep it from shutting and said they just wanted to make sure the girlfriend lived there and that she would be safe.
Lawler had placed an AR-15 rifle next to the door when he saw the officers arrive, and he grabbed it and fired at them as they ran away, prosecutors said. Lawler fired 15 times, using bullets that can penetrate body armor.
Officers who responded to Cocciolone's distress call found Sowa lying near the sidewalk and Cocciolone on the ground in the front yard. Both officers' pistols were still in their holsters.
Responding officers got Lawler's girlfriend out of the apartment and had a six-hour standoff with Lawler before he surrendered.
Because of his disorder, his lawyers wrote, Lawler was unable to read the officers' faces when they arrived at the parking lot and interpreted their approach as aggressive. When the officers came to his home and Sowa tried to keep him from closing the door, Lawler was "terrified that for reasons he could not understand, he was about to be killed," his lawyers wrote.
His actions during the encounter stemmed from misunderstandings that can be understood in light of how his disorder influenced the way he saw the officers and they saw him, his lawyers wrote.
At trial, the only way to convey Lawler's belief he was acting in self-defense was for him to testify, but because of his disorder the testimony went badly. He was unable to explain the reasons for his actions and instead seemed angry and made inappropriate statements that alarmed jurors, his lawyers wrote.
In light of the new diagnosis of a disorder that has affected Lawler since early childhood, his life should be spared and his sentence commuted, his lawyers argue.
Lawler's execution would be the seventh in Georgia this year, the most in a calendar year in the state since the death penalty was reinstated nationwide in 1976. Georgia executed five inmates last year and in 1987.
___
Follow Kate Brumback on Twitter: http://twitter.com/katebrumback