Bill would require Texas, Texas A&M to play football game annually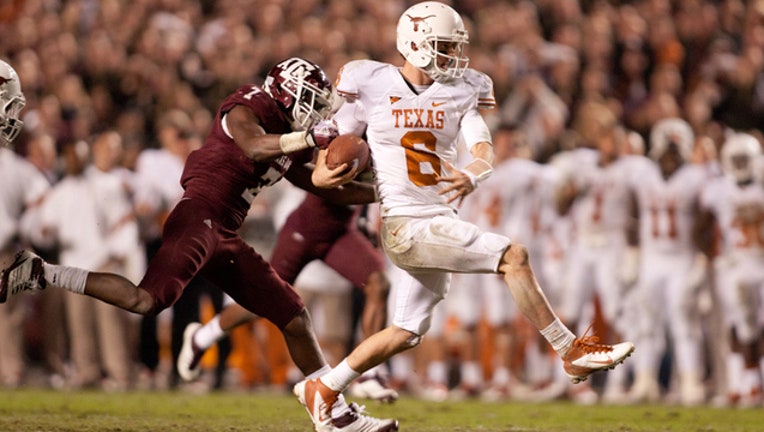 article
AUSTIN, Texas - A bill filed Tuesday would require the University of Texas and Texas A&M to play a football game against each other annually.
Texas State House Rep. Lyle Larson filed the bill ahead of the 86th Texas Legislature, which begins meeting in January. It's the A&M grad's way of trying to re-start the fabled rivalry that ended when the Aggies fled the Big XII for the SEC starting with the 2012 season.
The bill would have the two schools play on either the fourth Thursday, Friday or Saturday of November each year as soon as the 2020 season.
Larson's bill would sanction the schools for not playing by removing state funding for football athletic scholarships. However, it's not clear how effective that punishment would be as the school's athletic departments have other sources of revenue.
Non-conference games in college football are schedule years ahead of time, so it's unknown if there would even be any openings in the two schools' schedules.
Texas won the last game between the two in 2011, 27-25. The Longhorns lead the series all-time, 76-37-5.