Census: Texas has 4 of top 5 fastest growing large US cities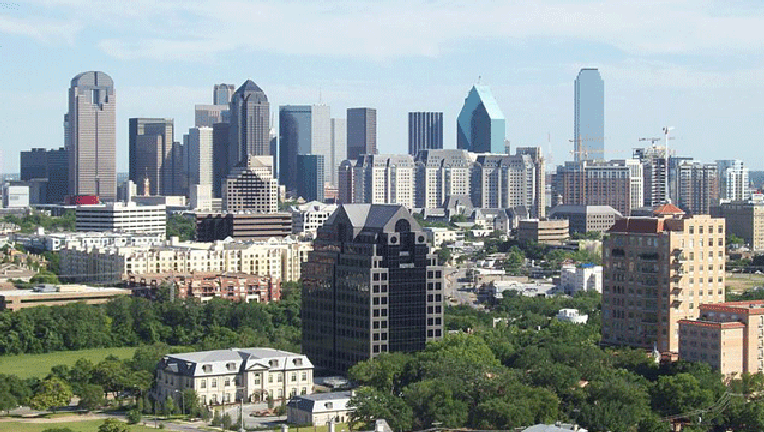 article
HOUSTON (AP) -- Everything is bigger in Texas, including population booms.
Figures released Thursday by the U.S. Census Bureau show that four of the five fastest-growing large cities in the U.S. during the 12 months leading up to last July 1 were in Texas, including some in its sprawling suburban areas.
Conroe, a Houston suburb, was the fastest-growing, increasing by 7.8 percent during that span. That growth rate was more than 11 times higher than the national average.
Next on the list were the Dallas suburbs of Frisco and McKinney, which had growth rates of 6.2 percent and 5.9 percent, respectively. Rounding out the top five were Greenville, South Carolina, which grew by 5.8 percent, and the Austin suburb of Georgetown, which had a 5.5 percent population increase.
Officials in the Texas cities and the state's demographer attribute the growth to various factors, including the state's robust job market and the cities' diversified economies, lower costs of living and skilled workforces that earn higher wages.
"A lot of times when people think of Texas, they think about cowboys and roping cows. But really we have ... cutting edge manufacturing, technology and finance, and certainly all of the oil extraction activity as well," said Texas State Demographer Lloyd Potter.
Conroe Mayor Tobey Powell said his city, which is home to more than 82,000 people, has worked hard to attract various high-tech businesses that offer higher-than-average salaries. He also credits a 385-acre campus that Exxon Mobil Corp. opened south of Conroe in 2015 with bringing in new people to the city. Up to 10,000 individuals could work there eventually.
"We're just one big package of everything that people want: quality of life, security and safety, recreation for kids and good schools," Powell said.
Officials in McKinney and Frisco said their cities are benefiting from Toyota's recent move of its North American headquarters from Torrance, California, to the nearby Dallas suburb of Plano. With a grand opening set for this summer of a new campus on 100 acres of land, the headquarters is set to bring as many as 4,000 jobs to the area.
"Basically, any Fortune 500 company right now that's looking to make a move, Frisco is certainly on its short list," said Frisco Mayor Jeff Cheney.
Frisco is also benefiting from the presence of several sports franchises. Last summer, the Dallas Cowboys moved from their former home in the suburb of Irving to Frisco, where the team built a new practice facility that also includes team offices and a spa. The NHL's Dallas Stars and the FC Dallas soccer team were already based in Frisco.
McKinney City Manager Paul Grimes said his city and others in the area have diversified economies that are not as dependent on the fortunes of Dallas or Fort Worth. They used to be heavily reliant on the energy industry, but they have since attracted businesses from the technology, insurance and financial services industries, he said.
"If Dallas sneezes, we don't get a cold. The region is so dynamic and diversified economically that we're fairly well insulated," Grimes said.
Ten of the 15 fastest growing large U.S. cities during that 12-month span were in the South, according to the Census Bureau.
Since the 2010 Census, the populations of large southern cities grew by an average of 9.4 percent, while cities in the West grew by 7.3 percent. Northeastern cities showed 1.8 percent growth, while populations of Midwestern cities grew by 3.0 percent.
Four cities in the West were among the top 15: Bend, Oregon; Buckeye, Arizona; Lehi, Utah; and Meridian, Idaho. One Midwestern city, Ankeny, Iowa, made the list, while the Northeast was shut out.
New York remains the largest U.S. city by a wide margin -- its 8.5 million people are more than twice that of runner-up Los Angeles' 4 million. Chicago is third, with 2.7 million residents, despite a population loss of 8,638 during that period.
------
Associated Press writer Jamie Stengle in Dallas contributed to this report.
------
Follow Juan A. Lozano on Twitter at https://twitter.com/juanlozano70
   AP-WF-05-25-17 2132GMT