Connecticut school apologizes for 'Hitler' football play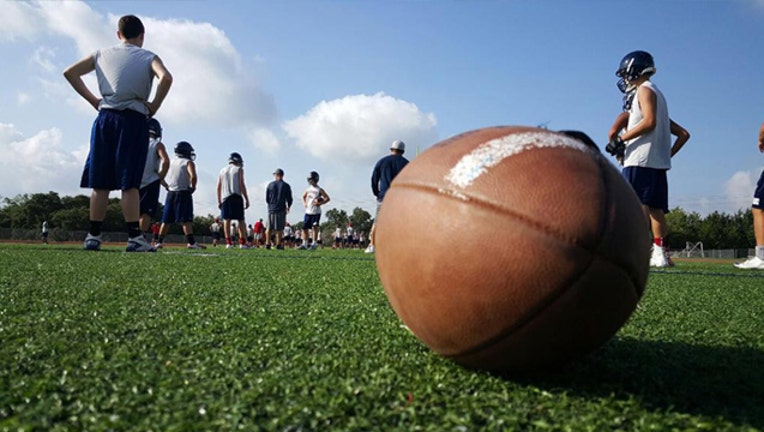 article
GREENWICH, Conn. (AP) — The headmaster of a Connecticut high school has apologized after its football team named one of its plays "Hitler."
Chris Winters, of Greenwich High School , issued the apology Friday. He called the designation inappropriate and offensive and said the practice has been stopped.
A mother from the town of Trumbull told the Connecticut Post her son's freshman football team was playing Greenwich on Thursday when the players charged onto the field shouting "Hitler." The newspaper reported the signal for the play was an index finger laid across the upper lip.
Debbie Levison told the newspaper her son was angry when he came off the field and told her why. When she asked the coach, he confirmed that they use a play named "Hitler."
"My grandparents, aunts, uncles and cousins perished at the hands of Hitler," Levison said Friday. "My father and mother suffered unspeakable atrocities during the Holocaust. So yes, I'm outraged."
The newspaper reported the play had been in use for years. Levison said she could not understand how other adults had never intervened.
The football team and coaches met Friday with the Connecticut Anti-Defamation League to make sure they understand why it was offensive. Steve Ginsburg, executive director of the group, said he viewed it as a time when education was needed.
"There was a lack of understanding. This is not a situation where there was any intent to intimidate, or anti-Semitism or anything like that," he said.
Levison said the principal and athletic director personally called her to apologize, and they seemed sincere.
"I think this is symptomatic of the general blurring of lines in our country of what is right and what is wrong," she said.
___
Information from: Connecticut Post, http://www.connpost.com