Man with 7 DWI convictions set to spend life in prison: 'I didn't hurt anybody'
AUSTIN, Texas - Several people from Central Texas have been sentenced to life in prison for driving while intoxicated. They didn't hurt or kill anyone, but they all have more than five DWI convictions.
An orphan from Mexico, Cornelio Garcia-Mata, said he wanted to have a better life, and he moved to Seguin, Texas, to try to make it happen.
All alone, he said he started drinking.
"Sometimes it would go to my head not having a father, not having a mother, not having help from them," Garcia-Mata said.
His drinking problem landed him in prison.
"My desire was to come to Texas and make money for my grandparents because they're the only ones who helped me and look where I ended up," Garcia-Mata said.
Mata racked up seven DWI convictions. His latest was in New Braunfels. 
Court documents said in February 2012, officers received multiple calls about a vehicle swerving all over the road. Mata was driving home from work at around 6 p.m. He was pulled over and a New Braunfels police officer said he smelled alcohol on Mata's breath, and found two empty 24 ounce beers, still cold to the touch.
"It's a habit for a Mexican to pick up a 24 oz and go home and that's why I had one of those with me," Garcia-Mata said.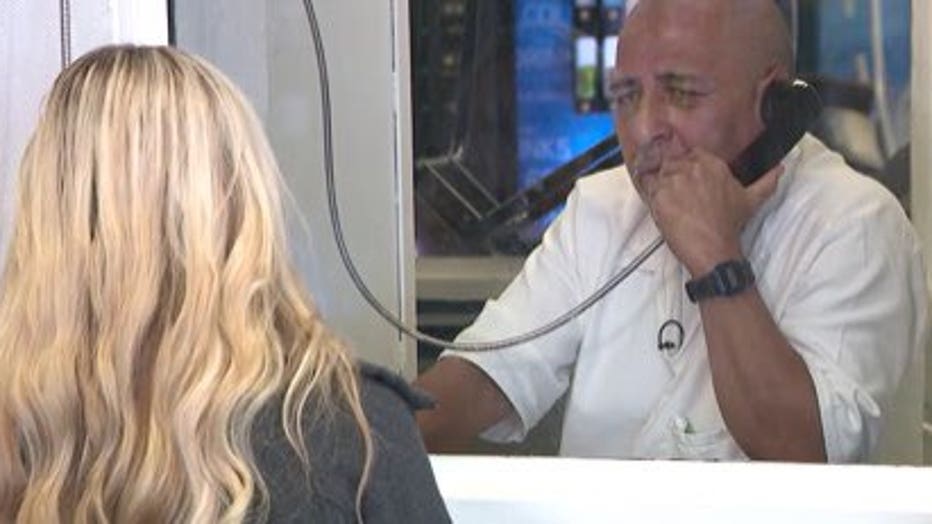 Cornelio Garcia-Mata is set to spend the rest of his life in prison due to seven DWI convictions.
MORE CRIME WATCH STORIES:
Mata said his blood alcohol content results came back as over .4, a potentially deadly amount.
"You have to look at the paperwork because it says one thing, but I should have been dead or in a coma, when I was driving, I was fine, that's what I thought," Garcia-Mata said.
Mata was arrested and sentenced to life in prison.
"Other inmates have done more damage and are doing less time, and I'm paying life for this," Garcia-Mata said.
Mata said he shouldn't be in prison.
"I didn't hurt anybody. I didn't kill anybody," Garcia-Mata said.
"What about the fact that you could have killed someone?" FOX 7 Austin Crime Watch Reporter Meredith Aldis asked.
"I could have killed someone, but I also could have just made it home," Garcia-Mata responded.
He said he never received help for his problem.
"Maybe if they had given me classes, if they had taught me or showed me that if I could have hit someone or something with a DWI, maybe I could have stopped 11 or 12 years ago," Garcia-Mata said.
Mata said he has stopped, and he has no temptation to ever drink again. Mata is eligible for parole in 2042, he'll be 74 years old. He said if he does get out, he wants to go back to Mexico and live and work on a farm.