Man accused of another crime after found not guilty for manslaughter
AUSTIN, Texas - The Austin Police Department is looking for a man previously deemed insane. 
Court documents reveal he may have committed another crime after being found not guilty of manslaughter by reason of insanity for the death of a man in 2017.
In September 2017, a night on Sixth Street turned deadly. Nathan Marshall was seen on video punching and knocking out 33-year-old San Antonio veteran Marques Johnson. 
Johnson was taken to the hospital, where he died from his injuries. Marshall was charged with second degree manslaughter.
Three months later, Marshall was found incompetent to stand trial and eventually found not guilty by reason of insanity.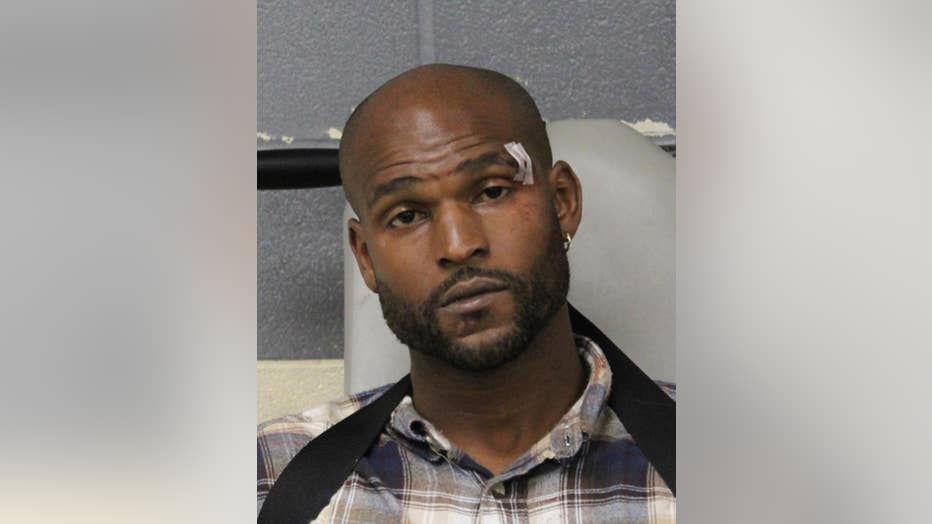 Previous mugshot of Nathan Marshall (Austin Police Department)
"You can see that the crime occurred, usually the state proves their case, but you have to put on a defense showing that because of mental illness, you didn't understand that your actions were wrong," attorney Krista Chacona said.
Chacona said that defense is hard to prove and it's only successful about two percent of the time it's contested.
"A large part of why it's not successful more often is because it has to be that you didn't understand the nature of your actions because mental illness, not because you had too much to drink or you got high and didn't know what you were doing, it has to be because of your mental illness," Chacona said.
Once it is decided, the judge orders for an evaluation to determine which state hospital the person will go to.
"It's not like if you're found not guilty by reason of insanity, you just walk away. You go into a hospital, it's a locked door facility," Chacona said.
Once there, Chacona said, "you're consistently medicated, you get therapy, you get education about your illness to give you insight. So hopefully you want to continue taking medication and taking care of your mental health."
Chacona said she's seen the process work.
"Who wouldn't rather have this person treated and be able to come back out and rejoin society safely and have some quality of life as opposed to making them, unsafe, less likely to be able to come out and just keep cycling through the system," Chacona said.
However, the problem is getting into a bed.
"Right now, there are currently over 2,700 people in Texas jails waiting for a bed," Chacona said.
Because of the lack of beds, Chacona said people are rushed in and out.
"They would keep them and try to stabilize them about 75% of the way there and then transition them off to their outpatient provider," Chacona said.
In July 2020, Marshall was ordered outpatient or community-based treatment and supervision. 
Two months ago, Marshall was charged with another crime. A warrant has been issued for his arrest after court documents said Marshall fled from a police officer while being questioned. He's accused of exposing himself to women, making threats, and refusing to leave a property in Southeast Austin near the airport.
"If you commit another crime, you are not covered by that previous NGRI, so you would be tried all over again on the merits of that case."
Records show Marshall hasn't been arrested yet. If you have any information to help in the investigation, call the Austin Police Department.