Deep Eddy Pool closing for annual spring cleaning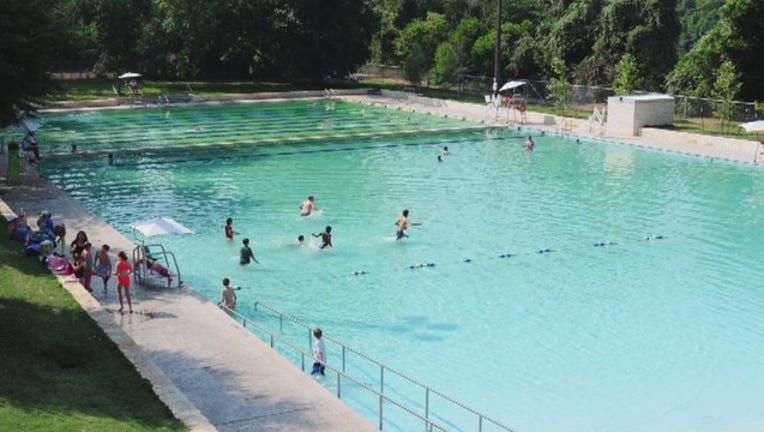 article
Deep Eddy Pool is closing for its annual spring cleaning. 
The municipal pool, located at 400 Deep Eddy Avenue, will be closed from Monday, March 19 through Sunday, April 1. The pool will reopen on Monday, April 2 and resume normal hours at 8 a.m.
Barton Springs, Bartholomew, Stacy and Springwoods pools will be open during this closure.  
Please see below for location and hours of the alternative pools during this time:
 
Barton Springs Pool – 2201 Barton Springs Road, 78746
Daily 5:00 am to 10:00 pm
(Closed Thursdays at 9:00 am for cleaning, and reopens at 7 pm)
 
Bartholomew Pool – 1800 East 51st Street, 78723
Monday through Friday: 3:00 pm to 8:00 pm
Saturday and Sunday: 1:00 pm to 5:00 pm
 
Stacy Pool – 700 East Live Oak, 78704
Monday through Friday: 6:00 am to 8:00 pm
Saturday and Sunday: 12:00 pm to 7:00 pm
 
Springwoods Pool – 13320 Lyndhurst Street, 78729
Monday through Friday: 3:00 pm - 8:00 pm
Saturday and Sunday: 1:00 pm to 5:00 pm