'Digital age' keeping kids away from piano lessons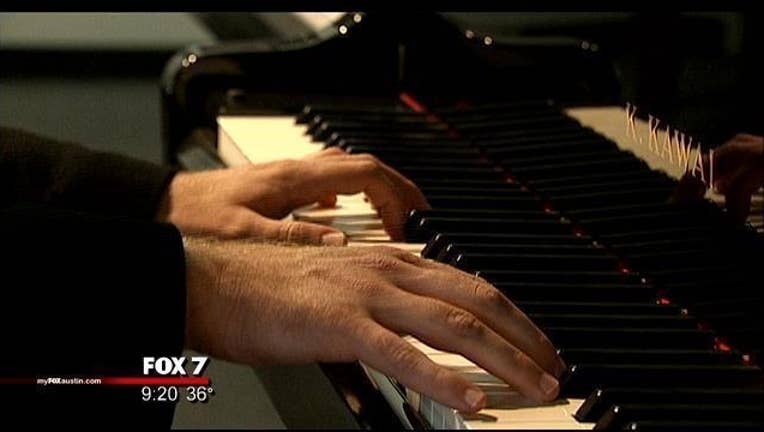 article
AUSTIN, Texas - The days of tickling the ivories on that big grand piano in the family living room may be numbered.
David Floyd owns Floyd Piano Company in Austin. He says there will always be acoustic pianos around but sales of new pianos are on the decline and the old uprights are nearly gone.
"The upright pianos like you see here are virtually being erased from the market and that's mainly because of digital pianos and technology with sound processors," Floyd said.
According to data from the Associated Press, the best year for new piano sales in the U.S. was 1909 more than 364,500 pianos sold that year.
Now it's between 30,000 and 40,000 annually.
Floyd and other experts say it's partially due to fewer kids wanting to learn.
"There's always a competition for piano lessons. Dance, football, baseball, it all kind of pulls...and it's always been that way. But nowadays, with the internet...the internet is really kind of pulling away from everyone," Floyd said.
Donnell O'Brien, a music teacher with Eastside Music School in Austin says in the "Live Music Capital of the World," students are passionate about the piano.
"It seems like the people that have come to us really want music to be a part of their daily diet. They're just eager and hungry for listening to music, playing music," he said.
Eastside student Pedro Najar says some of his peers have just given up.
"I've talked to people at my school who have taken piano lessons and I ask them 'Well why did you stop?' And they say 'it just got too hard and I didn't want to do the work.' So it's just a little disappointing," Najar said.
But he doesn't suggest throwing in the towel. This instrument means a lot to him.
"It brings a lot of peace to me," he said.
Instructor O'Brien says even though his students seem excited about playing, he does see how interest is on the decline elsewhere. He hopes the desire to play will come back.
"The only way they can do that is by having a really good teacher to help guide you and to play and expose you to beautiful music. You know if you're exposed to beautiful music, you're going to have an opportunity to experience something that Pedro has experienced," O'Brien said.
Piano stores have been closing nationwide for a while now.
David Floyd says later this year, he's opening up a music education school in Cedar Park to go along with his piano sales and service.
He says it's not a new business model but rather going back to how music stores used to be.