Double murder at North Austin hookah lounge: Teen suspect arrested in Bell County
The Austin Police Department says it has arrested the suspect in a double murder at a North Austin hookah lounge in late January. 
19-year-old Christijan Deshuan Stevens is accused of shooting 18-year-old Jaitron Tatum and 17-year-old Brayden Bolyard at a hookah lounge in the 12600 block of Research Boulevard on January 28.
Bolyard died at the scene while Tatum died on February 1 from his gunshot wounds.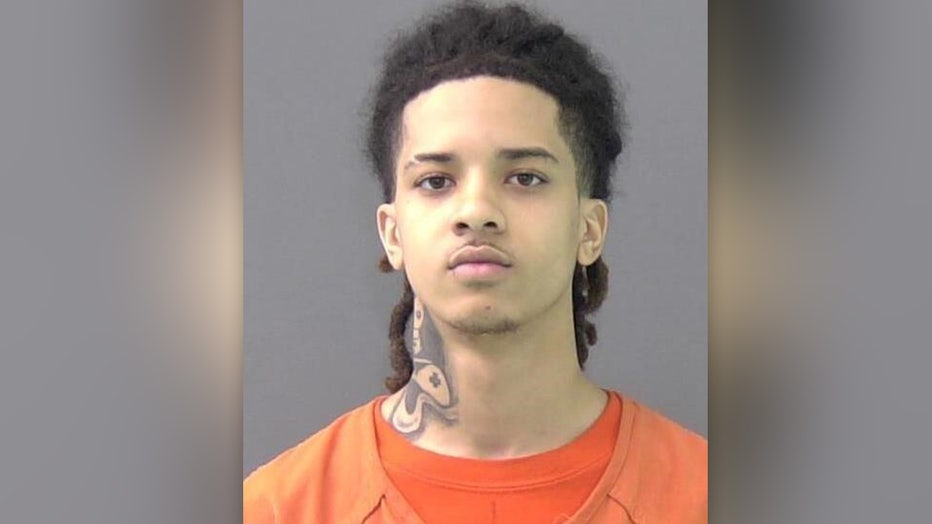 19-year-old Christijan Deshuan Stevens is charged with capital murder.
At a news conference, police say the investigation led them to identify Stevens as a suspect and an arrest warrant was issued. Stevens was arrested in Bell County on March 8 by the Lone Star Fugitive Task Force, U.S. Marshals, and Killeen Police Department officers.
Stevens is charged with capital murder.
Officials say the investigation is still ongoing.  Anyone with any information should contact the Austin Police Department at 512-974-TIPS. You may submit your tip anonymously through the Capital Area Crime Stoppers Program by visiting austincrimestoppers.org or by calling 512-472-8477.
Shooting at hookah lounge in North Austin
Police say they received multiple 911 calls about a shooting at around 10:19 p.m. on January 28 at a hookah lounge in the 12000 block of Research Boulevard.
Officers arrived on the scene minutes later and found several victims with obvious signs of trauma. APD says they performed life-saving measures until ATCEMS medics arrived at the scene and took over.
Four people were taken to the hospital, two of which had been declared Trauma Alerts by ATCEMS. Those two were transported to local trauma facilities with critical, life-threatening injuries.
The other two were also transported to local trauma facilities, one with serious, but not expected to be life-threatening injuries and the other with potentially serious, non-life-threatening injuries, according to ATCEMS.
One person was found dead on the scene, police said. He was later identified as Bolyard.
On Monday, Jan. 30, police said a person of interest has been identified.
Throughout the investigation, detectives determined the shooter had prior history with one of the victims. The suspect shot Bolyard and four other victims before leaving the scene.