Austin gas station shooting: Local attorney says suspect should not have been arrested
AUSTIN, Texas - The East Austin Shells gas station employee arrested for murder is still in the Travis County Jail with a $1 million bond.
Local attorney Terry Keel considers the bond amount unjustified. 
"They don't set bonds that high typically in capital murder cases in this county," said Terry Keel.
Keel not only believes the bond should be lowered, he says Yaseen Naz never should have been arrested.
"I do believe it's a case of self-defense. But even more compelling is this falls under a little known provision of the Texas law that's been amended many times by the Texas legislature in the modern era," said Keel.
RELATED COVERAGE: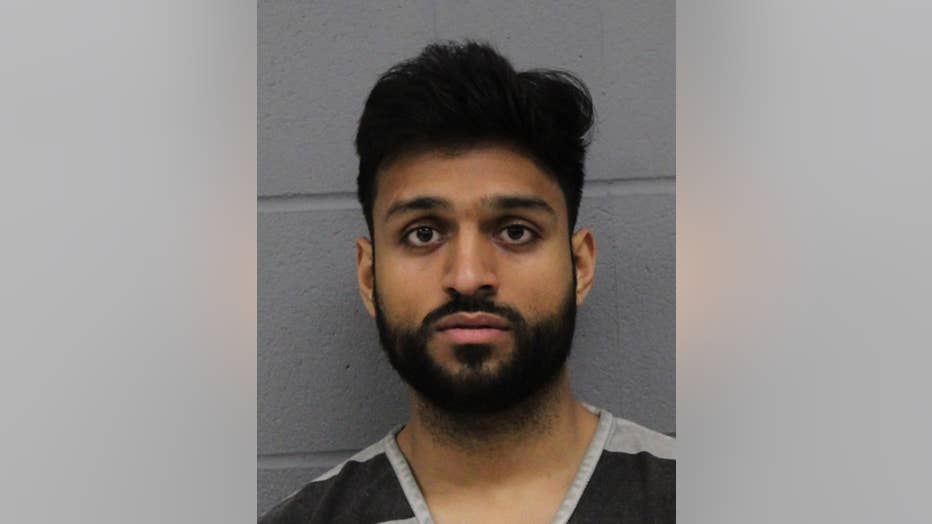 Yaseen Naz was arrested for murder and booked into the Travis County Jail. (Austin Police Department)
Terry Keel is a former Travis County sheriff. His time as a state lawmaker, serving as chairman of the House Criminal Jurisprudence Committee, is why he believes Austin police and the DA have made a legal mistake. 
Keel is not representing Naz. FOX 7 spoke with Keel to get his legal perspective.
The Naz case, according to Keel, is an example of how the protection of property in Texas Law is actually stronger than a self-defense claim. That law is under Chapter 9 of the Texas Penal Code which allows property owners to use deadly force.
"The facts of this case as set out in the probable cause affidavit that was filed, fit like a glove," said Keel.
The shooting happened at an East Austin convenience store on Jan. 21. Investigators say Marquis Demps went inside and got into a big fight with the clerk, Yaseen Naz, and another employee. 
Demps reportedly pulled out a knife. Naz then tried using a stun gun and then later got a hand gun.
"At that point, the business owner had a right to fear for his life. Certainly. I mean, that's pretty obvious. And he also had a right to try to detain this person and attempt to keep them from leaving and to use deadly force if necessary, if he thought his life was threatened," said Keel.
Demps' family believes a crime was committed when the Naz followed him out to the car and shot him through the window. Keel believes what Naz did was not illegal.
"You have to look at it from the standpoint of the actor, and that means the person who fired the gun that killed the robber," said Keel.
That perspective was noted in the arrest warrant.
"He says he believed that he was going to retrieve a weapon. So he followed him out to the parking lot and fired upon him. That's exactly what the code provides for in this case. It's in the law. That's right. It's in this probable cause affidavit and exonerates the businessman," said Keel.
The shooting happened shortly after 11 p.m. The time of the incident makes a difference with the law, according to Keel. 
"It makes a huge difference because it goes beyond only self-defense. Protecting this clerk, it says, to prevent another imminent commission of criminal mischief during the nighttime or to prevent another prevent the other who is fleeing immediately after committing a theft during the nighttime," said Keel.
Keel was asked why he thinks APD and the DA's office pressed charges.
"The district attorney's office is either ignorant of the law, or deliberately indifferent to the law," said Keel.
The Travis County DA's Office, when FOX 7 told them about Keel's assessment of the case, said they would look into it.
"Well, I'm afraid business owners in Austin are now in for this, which is basically the DA's office takes the attitude, well, you may beat the rap, but you can't beat the ride. And they'll run you through this for a year or two," said Keel.
Keel believes the next step in this case, if charges are not dropped, will be a hearing to get the bond reduced. If the case goes to trial, he expects an acquittal.