3 arrested in connection to East Austin party shooting that injured 3 victims: APD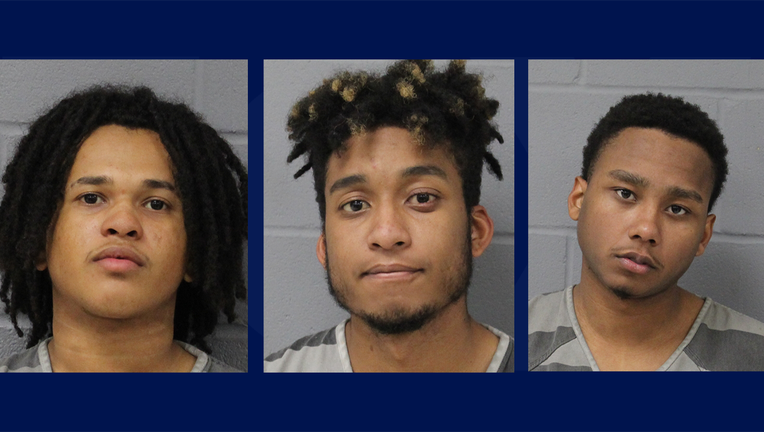 article
AUSTIN, Texas - The Austin Police Department (APD) is asking for the public's help in finding more information on an East Austin shooting that injured three people earlier this week.
Police said on Jan. 3, at 1:09 a.m., the department received multiple calls reporting a house party, shots fired, people running, and cars speeding away.
Officers responded to the calls, and the first officer arrived on the scene within minutes.
Three victims were found with gunshot wounds in different locations. Austin Travis-County EMS took two of the victims to local hospitals, and the third victim drove themselves to a local hospital. All three victims are OK.
Throughout the initial investigation, officers found multiple suspects in the area, and five arrests were made. Two of the suspects were later released by APD due to "probable cause not existing."
Judaren Forbes, 18, was charged with Deadly Conduct and Unlawful Carrying of a Weapon. Osborne Forbes, 21, was charged with Unlawful Carrying of a Weapon. Ken Taye Carson, 18, was charged with Evading Arrest. 
All three men were taken to the Travis County Jail. 
A total of nine firearms were seized during this investigation. Two of them were previously reported stolen.
If you are attempting to locate someone you believe may be a witness or involved in this incident, we ask you to contact Victim Services at 512-974-5037.
APD is asking anyone with information, video, or pictures of this incident to assist in the investigation by submitting that evidence. To submit evidence, click here. 
"We recognize the sensitivity of this incident, and our investigators are actively working on this case. We are aware of the high level of public interest and will provide more information as it becomes available. We appreciate the community's patience, and our detectives will continue to work and gather all the information related to this case," APD said in a statement.
Anyone with any information should contact the Austin Police Department at 512-974-TIPS. You may submit your tip anonymously through the Capital Area Crime Stoppers Program by visiting austincrimestoppers.org or calling 512-472-8477. A reward of up to $1,000 may be available for any information that leads to an arrest.