Fight for open carry halted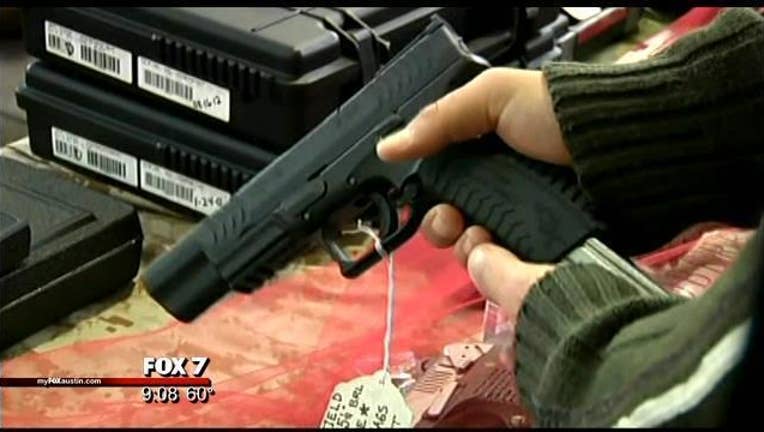 article
AUSTIN, Texas - The fight for open carry may have just come to a halt.
Lt. Governor Dan Patrick is now doubting that the bill will pass this legislative session.
Along the campaign trail, Patrick has been actively supportive of open carry.
Now we hear somewhat of a different side.
To carry or not to carry, that is the question.
"Second amendment rights are very important but the open carry does not reach the level of being prioritizing at this point out," says Lt. Governor Dan Patrick, courtesy of Texas Tribune.
Lt. Governor Dan Patrick gave some doubtful remarks Tuesday at a Texas Tribune forum.
He says there is great consensus to support the will of the people, which includes property and business tax cuts, school choice, border security and addressing the infrastructure.
Open carry was not among that list.
"No one has mentioned it to me. I don't think there is support in the legislature to pass it," says Patrick, courtesy of Texas Tribune.
The issue of open carry seemed to be gaining momentum for this legislative session, with Patrick even touting the fight during his campaign trail.
Now that is fading, leaving Justin Delosh with Lone Star Gun Rights wondering why the sudden change.
"I'm kind of disappointed that we have Republicans that are not fighting for this bill and not sticking up for this bill and many of them ran on these campaign promises of bringing constitutional carry to Texas," says Justin Delosh, Lone Star Gun Rights.
Several bills have been filed this session to allow open carry, including HB195 by State Representative Jonathan Stickland.
It would allow open carry and concealed carry with the licensing process optional.
We spoke with him about Patrick's comments, he says they must have been misconstrued.
"I would have never supported Dan if I thought for a second that he was soft on second amendment issues. I have talked to him extensively on this. I know that he is a supporter of open carry and the second amendment in general. I look forward to working with him to get this bill passed," says State Representative Jonathan Stickland, R-Bedford.
Zeke Martinez is against that from happening, especially with what he has seen from gun advocates lately.
"The first week they were here, I was kind of wondering like...you have the whole thing in Paris happen and you had some Muslim groups out. I was just thinking you get that group together and you get that group together and there could be anything that goes wrong," says Zeke Martinez, against open carry.
Dan Patrick was not available for comment Tuesday but his press office did refer us to a post he made on Facebook:
"So far this session, which is only a week old, there does not appear to be the votes to pass it at this time in the House or Senate. I have been very consistent. If the votes are there in the Senate, I will bring the bill to the floor and pass it. It's a long session and it's just the beginning."