Former Westlake teacher not required to register as sex offender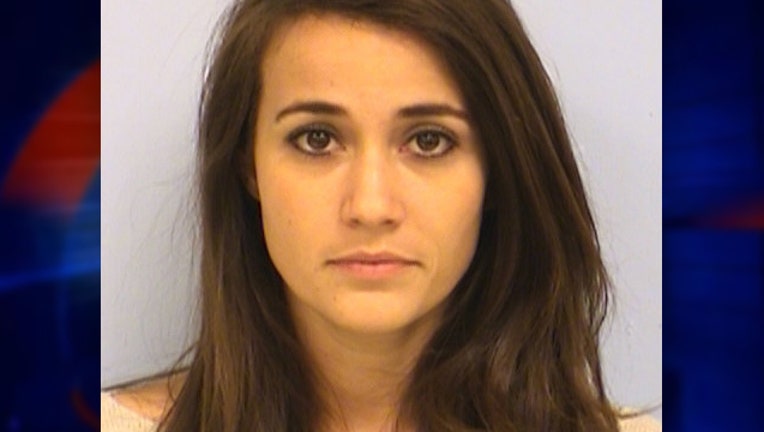 A former Austin teacher will not have to register as a sex offender. That's despite pleading guilty to having improper relationships with two students.
Police arrested 28-year-old Haeli Wey back in 2015. Her sentencing is set for March 10th. She's expected to get probation as part of a plea deal.
Governor Greg Abbott recently demanded tougher penalties against misbehaving teachers, but that doesn't seem to be the case for the former Westlake High School teacher.
28-year-old Haeli Wey pleaded guilty to two counts of an improper relationship with a student. The consequence? A plea deal of ten years probation, 200 hours community service and no contact with the victims.
"If there's an agreement between the prosecution or the defense, like there appears to be in this case, then the judge has the right to approve the agreement or reject the agreement. The judge can suggest changes," says attorney Sam Bassett.
The Travis County District Attorney's Office says she does not have to register as a sex offender.
FOX 7 spoke with Attorney Sam Bassett who says the offense she's charged with does not require it.
"A situation like this, that would require sex offender registration, would be if the student was under the age of 17. Or if the student alleged, and it was proven, that there was lack of consent. Then that would trigger the sexual assault statutes, which obviously if there was a conviction of those, there would be registration," says Bassett. 
The former Westlake High School teacher was arrested back in 2015. According to court documents, Wey and a 17-year-old victim met at a student ministry program. They became friends and things escalated from there. The student says they had sex more than ten times during a two-month period. 
There was another 17-year-old victim who met Wey at a summer camp. In that case, deputies found text messages between Wey and the student discussing a hike, which reportedly resulted in sexual contact.
"17 years or older, under the law of Texas, is no longer considered a child. That person is allowed and permitted to consent to sexual activity. Now if the person is 16 years of age or younger, at that stage the law says it's a sexual assault even if they consent," says Bassett.
During the State of the State address, Governor Greg Abbott pointed out that Texas leads the nation in teacher-student sexual assault.
"We are the ones with the duty to do something about it. teachers who assault students should lose their license and go to jail. i want legislation that imposes real consequences for those teachers. We must also penalize administrators who turn a blind eye to such abuse."
State Representative Tony Dale has been involved in the fight. He filed a bill in November.
"It seeks to end the practice of teachers who have inappropriate relations with students from being transferred from one school district to another. We've seen this as a growing problem in the state of Texas." 
The TEA currently does not keep track of teachers who have been charged or convicted of a crime. Representative Dale says he will likely file another bill this week. It would keep a list of teachers who lose their license because of an improper relationship and make it accessible to all schools.