Wife of missing Fort Cavazos soldier found dead, Army says
KILLEEN, Texas - The wife of a missing Fort Cavazos soldier is dead, the Army confirmed. 
"The III Armored Corps is deeply saddened to hear of the death of Cameron Chamberlain, the spouse of Army Spc. Craig Chamberlain. Our deepest condolences go out to the family and friends of Cameron Chamberlain," the Army stated.
Cameron Chamberlain first reported Spc. Craig Chamberlain missing on May 15. According to Spc. Craig Chamberlain's parents, the last person to have seen the soldier was his spouse.
RELATED: Fort Cavazos soldier missing from Killeen, Texas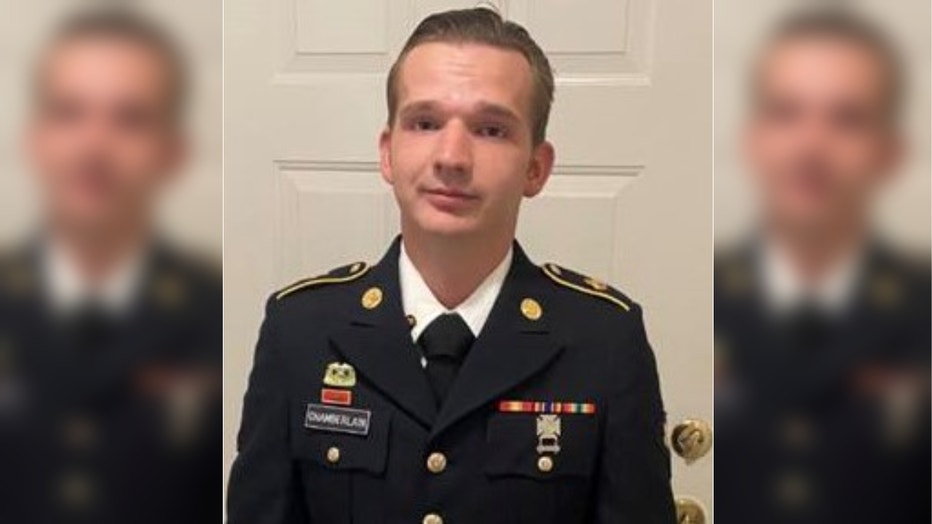 Spc. Craig Chamberlain has not been seen or heard from (Fort Cavazos). ( )
Based on information discovered over the last several days, Fort Cavazos believes Spc. Craig Chamberlain has willfully absented himself from the Army. However, they are continuing to work with local law enforcement, CID, and his family and friends in an effort to locate him and ensure his safe return.
Anyone with information about Chamberlain's whereabouts is urged to contact Fort Cavazos Army CID at 254-287-2722 or your local law enforcement agency.You may attribute to Army official.