Funeral held for fallen Cameron police officer
BELL COUNTY, Texas - Family and friends attended the funeral for Cameron police sergeant Joshua Clouse in Bell County on Wednesday, May 17.
"Josh finished the race, and he finished good," said pastor Brad Dusenberry. 
Clouse was killed in the line of duty on May 11 while responding to a domestic dispute call in Milam County.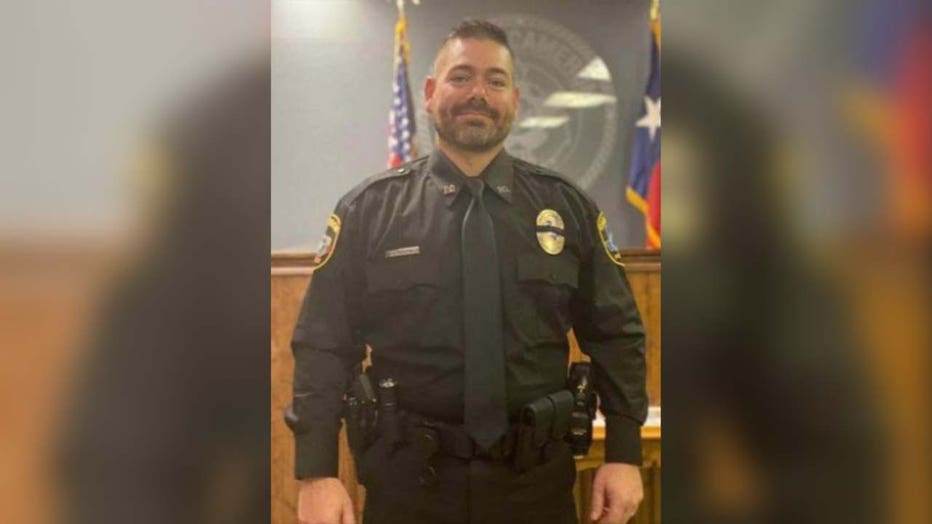 Cameron officer Joshua Clouse was killed in the line of duty on May 11.
His family released a statement:
"Josh died doing what he loved by protecting and serving the community. The outpouring of love & support from our community and from across the state has touched our hearts deeply. Although our hearts are heavy now we have such peace knowing that Josh is with his Heavenly Father. He has given us the peace that passes all understanding even though we lost a true hero. We know that we can do all things through Christ who gives us strength and we will overcome. In being true to Josh's memory and the amazing man of God he was we would like to take this moment to let everyone know that if you don't know Jesus Christ as your Lord & Savior please reach out to Brad Dusenberry of Harvest Bible Church in Rockdale, his cell phone number will be with Cameron PD. We would also like to extend our deepest condolences to the family of Mr. Acosta."
"All the outpouring of love and encouragement," said Dusenberry. "It's been incredible from community to the county to the state to the nation. People reached out in love."
At 39-years old, Clouse leaves behind his wife and two sons.
"I explained to the boys that their daddy was shot and went home to be with Jesus," Dusenberry said. "Of course they cried, you know what the first thing Jonathan said was, I am so thankful to have him for a daddy for 18 years."
Clouse was a U.S. Army veteran and previously served with the Milam County Sheriff's Office.
"If Josh could have known what was going to turn out to be, he wouldn't have changed a thing," Dusenberry said.
The death of Clouse has touched the hearts of many people in Central Texas.
Law agencies from all over showed their respect to the fallen officer.
"He was always professional and showed up timely, and he listened mostly and that made us feel like we were protected," said a Cameron resident.
"A lot of people knew who he was and were impacted by him and talked about how they had great encounters by him," said another Cameron resident.
RELATED
Local agencies asked how they could help the family during this difficult time. The 100 Club of Central Texas activated a survivor fund for the Clouse family.
A Central Texas volunteer chaplain with Operation Safety 91 is offering support and prayers to the Cameron Police Department as they grieve this loss.
"If Josh could see what's going on here, he would rejoice," Dusenberry said.
Click here to view Sgt. Joshua Clouse's online Tribute Wall and obituary.
Click here to view and donate to Sgt. Joshua Clouse's GoFundMe.