Gov. Greg Abbott to make "statewide announcement" on Tuesday
DALLAS - 3/2/2021 UPDATE: Gov. Abbott ends statewide mask mandate, fully reopens all Texas businesses starting March 10
------
Gov. Greg Abbott is using Texas Independence Day to make what he calls an "exciting announcement."
The governor has been building up some hype ahead of his planned appearance Tuesday afternoon in West Texas.
He will be in Lubbock to talk about small businesses and his office said he'll make a statewide announcement.
It's not clear what that will be but Abbott has indicated he will say something soon about whether he will relax pandemic restrictions including the statewide mandate requiring masks in public and limits on business capacity.
RELATED: Gov. Abbott considering an end to Texas mask mandate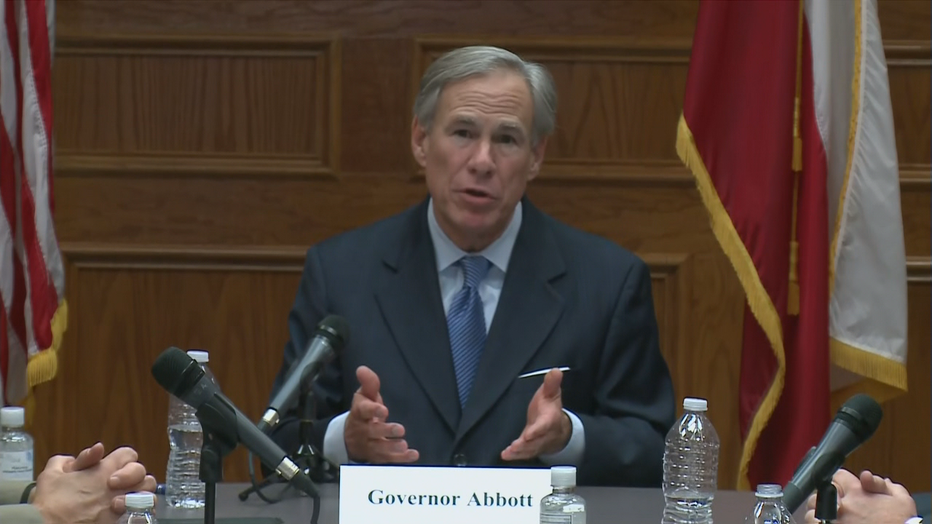 In North Texas, the COVID hospitalization rate has stayed below 15% for well over seven days. That is the threshold the governor set for allowing businesses to once again expand their capacity.                 
Abbott has said he's optimistic about the increasing availability of vaccines across the state.
But the nation's top health experts are urging states not to get ahead of themselves by rolling back protective measures too early.
"At this level of cases, with variants spreading, we stand to completely lose the hard-earned ground we have gained. These variants are a very real threat to our people and our progress. Now is not the time to relax the critical safeguards that we know can stop the spread of COVID-19 in our communities, not when we are so close," said Dr. Rochelle Walensky, the director of the Centers for Disease Control and Prevention.
Nearly two million Texans have been fully vaccinated against COVID-19. But with children not eligible and many adults refusing to get the shots, Texas may not reach what's called "herd immunity" for a long time.
Experts have said Americans may need to continue wearing masks in public into next year regardless of how many people get the vaccine.