Hays County Historical Commission receives state award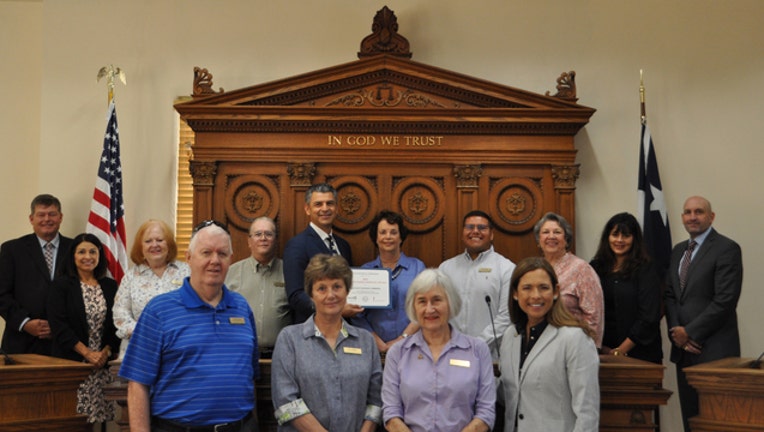 article
SAN MARCOS, Texas (FOX 7 Austin) - The Hays County Historical Commission was recognized by the State Historical Commission with a service award Tuesday.
Commissioners Court presented the commission with the 2018 Distinguished Service Award, which is given to local commissions with "documented, well-rounded, above-average preservation programs", says a release from the county.
"It is a great honor," Chairwoman Kate Johnson said in a release. "It takes a great deal of work to receive this award, and fewer than one-third of Texas counties qualify. Our volunteers spend thousands of hours each year on different projects."
The Historical Commission works closely with San Marcos' Main Street Program on events such as Bubble Fest, wine walks, and the Texas State FMA Fashion Show and others around the Courthouse grounds.
Among the Commission's projects include researching and placing Texas historical markers, registering 80 cemeteries for historic designation, and maintaining the most isolated ones left with no one to care for them.
Some members maintain exhibits at the County Museum, others have brought the Kyle Railroad Depot and Heritage Center to life and another group is restoring the original 1884 County Jail in San Marcos. 
To learn more about the Hays County Historical Commission visit their website.