House arrest rules eased for mom of Texas 'affluenza' teen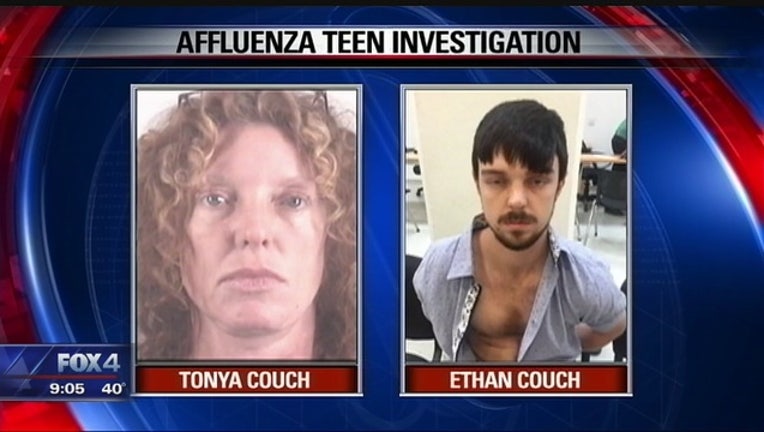 article
FORT WORTH, Texas (AP) — A judge has eased the house arrest restrictions for the mother of a Texas teenager whose lawyer blamed "affluenza" as a mitigating factor in the teen's 2013 drunken driving crash that killed four people.
During a hearing Monday in Fort Worth, the judge allowed Tonya Couch to leave home to look for a job and consult with her lawyers and gave her attorneys more time to prepare her defense.
Authorities say Couch and her son Ethan Couch fled to Mexico after video surfaced that apparently showed him at a party with alcohol, which would have violated his probation from the deadly crash.
Tonya Couch is charged with hindering the apprehension of a felon and money laundering.
A judge in April ordered her son to serve nearly two years in jail.