Texas quadruplet parents recount 2021 winter storm experience
AUSTIN, Texas - For the Cafferata family, it will be a simple Valentine's Day this year. Much simpler, than Valentine's Day 2021.
After struggling with infertility for years, Bill and Starlyn Cafferata tried IVF and got three embryos. One resulted in the birth of their daughter, Zoe. One was a failed transfer, which meant, they had one more left. That ultimately resulted in not one, but four new babies. 
Lennon, Stella, Enzo and Francesca were born Jan. 18, 2021, and spent their first weeks in the NICU at St. David's Women's Center of Texas. Then, the winter storm hit Central Texas in February.
"I was like, let me just go home so I can pack stuff up if I need to come up a couple of days," said Starlyn, who worked as a pediatric nurse herself at St. David's. "By the time I got home the roads were horrible and then I couldn't get back up there." 
For over a week, they relied on FaceTime with the nurses to see their newborns. Once, a nurse met Bill in Dripping Springs so she could bring breast milk back to the hospital. Meanwhile, the Cafferatas were caring for two-year-old Zoe and navigating a power outage at their home in Dripping Springs. Finally, they were reunited February 19.
"I'll never forget that morning, that feeling of almost, nervousness," said Starlyn. "I thought, 'Are they going to remember me?' Because I had been gone for so long." The Cafferatas posted their reunion on TikTok, where they currently have more than 700,000 followers as they continue to document their family's journey.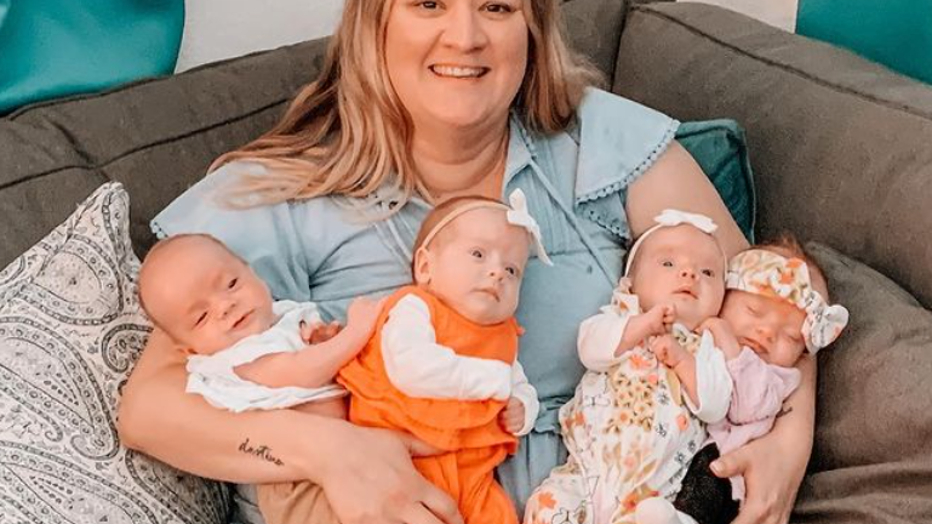 It was about eight weeks before all four babies were able to come home. Fast forward a year, and the Cafferata squad decided to do something special on the quadruplets' first birthday. With the help of the community, they fundraised and donated infant swings, books and gift cards to the staff at St. David's. Their goal was to bless other NICU parents and give back to the nurses that never left their babies' sides.
"We wouldn't be here and it wouldn't have gone as well without them," said Starlyn. "We're so incredibly grateful for them."
___
MORE HEADLINES: 
Winter storm in Central Texas: Look back on 1 year anniversary
___
DOWNLOAD: FOX 7 AUSTIN NEWS APP
SUBSCRIBE: Daily Newsletter | YouTube
FOLLOW: Facebook | Instagram | Twitter