Nate Paul charged with eight felony counts of making false financial claims
AUSTIN, Texas - Nate Paul and his defense team slipped out the back door of the federal courthouse in Austin Friday, after making his initial appearance. 
Paul arrived earlier after spending Thursday night in the Travis County Jail. Paul's appearance in his mug shot, as well as in person, was a surprise to Chris Ruhling who attending the hearing.
"Walked in by himself wearing handcuffs and leg bracelets. It was shocking, you know, and I say in kind of crazy kind of way. But you know what that man did and what he's done in the past is what brought him to this today," said Ruhling.
RELATED: Real estate developer central to Ken Paxton impeachment arrested, charged with eight felony counts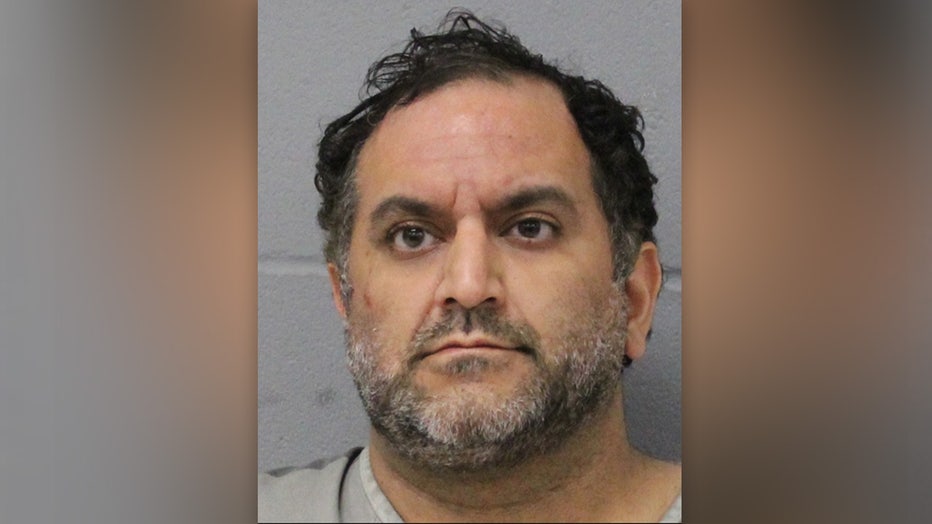 Nate Paul, the Austin real estate developer central to illegal conduct allegations against impeached Attorney General Ken Paxton, was booked into the Travis County Jail.
Ruhling was in court to see Paul because he says he is one of Paul's victims. He once operated a popular restaurant that was purchased by Paul.
"I hoped it (this day) would come," said Ruhling.
The eight-count federal indictment is about Paul's past business dealings. According to court documents, he allegedly made false financial claims in 2017 and 2018 to get bank loans.
The case is entangled with the pending impeachment trial of Texas Attorney General Ken Paxton. Paul is a Paxton political donor. 
The 20 articles of impeachment House members passed last month include accusations that Paxton misused his office to help Nate Paul get information about the FBI investigation. 
Houston attorney Tony Buzbee, Paxton's attorney, was quick to issue a statement about what wasn't in the federal indictment.
"The charges against Paul evidently have nothing to do with Attorney General Ken Paxton. Nothing whatsoever. That should speak volumes as to how weak this impeachment effort is," said Buzbee.
The statement from Buzbee comes as no surprise to political analyst Brian Smith.
"This is a summer of courtroom positioning and political positioning," said Brian Smith with St. Edwards University.
Buzbee, in trying to get in front of the impeachment trial, is trying to play on peoples' partisan leanings, according to Smith.
MORE KEN PAXTON COVERAGE:
"Buzbee's got to really use a lot of legal techniques and tactics to try to weaken the case and stretch it out and try to create some doubt. He doesn't want Paxton to have a quick trial," said Smith.
Paxton may not be mentioned in Nate Paul's indictment, but Smith agreed there could still be some overlap.
"Or at least what they need to do is make sure that there isn't any overlap, which means looking at some investigations here" said Smith.
FOX 7 asked Smith about the timing of the indictment, and if this could be an attempt to make Paul become a witness against Paxton.
"I don't know about that. But we often know that people don't want to go to jail. And if a deal is presented, they'll often take it," said Smith.
Chris Ruhling also noted how the two cases could be driving each other.
"It's probably a great timing device. But the number of business, business owners, people, family trusts that have been damaged by this man. Being here today is a huge sigh of relief," said Ruhling.
The motivation for the action against Paul doesn't cause concern for Ruhling.
"If that's what took them to get it here. I'm not upset about it."
Nate Paul is due back in court next week for an arraignment hearing. The Senate rules for the Paxton impeachment may be in place by the end of the month.