Liberty Hill students choosing future mascot, school colors for new high school
LIBERTY HILL, Texas - Students at Liberty Hill's Santa Rita Middle School have a little more on their minds than math homework these days.
"Probably just something that's not too big and flashy, but not something that's barely noticeable," said Sari Green, a student at Santa Rita.
Eighth-graders Sari Green and Sue Gilbert are thinking about choosing a future mascot.
"It's been really fun," said Gilbert. "I like that everyone has a say, not just the eighth graders like seventh and sixth get a say too, and I love that they're listening to our ideas, not just like the adults."
Liberty Hill ISD asked a group of student leaders to work with architects and the upcoming high school principal to narrow down a list of mascots and school color options for the school board.
"For me at the end of the day, the students are the ones who are going to wear the uniform, the students are going to wear the colors," said Liberty Hill Superintendent Steven Snell.
The new mascot and colors are for Legacy Ranch High School, which is set to open in the fall of 2024 for ninth graders.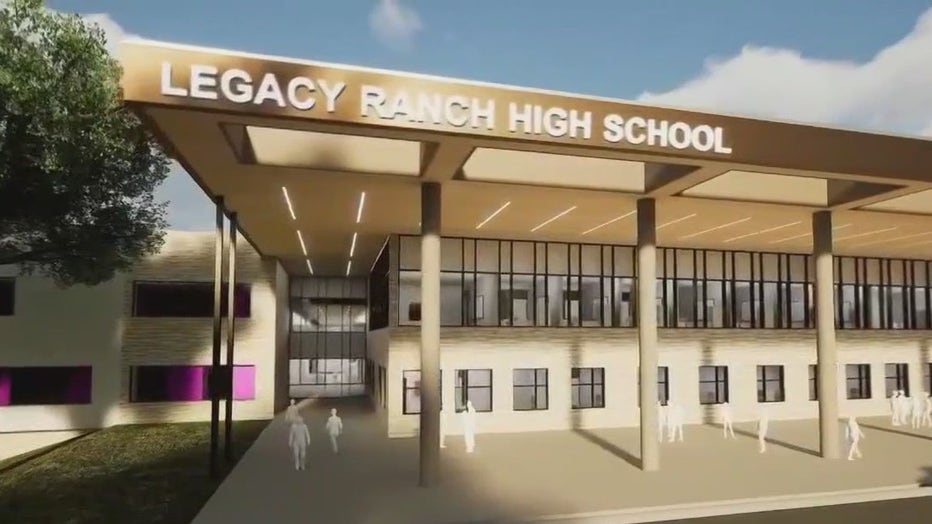 Snell said the new school will help address a recent population boom.
"I started five years ago," said Snell. "We had 4,000 students. Today, we have just under nine thousand. By the end of the decade, we're going to approach 20,000 students."
Students are picking mascots from three themes: cats, ranching, or alliteration with the school's name, Legacy Ranch.
"I'd probably prefer something that stays in the cat family because anything outside of that I just find weird," said Green.
"The cat family is like really big," said Gilbert. "The other thing I feel like out of the cat family I would like is Longhorns like I'm a UT fan because you also don't see any like Longhorn schools."
Whatever mascot Legacy Ranch lands on, the students know it'll be them who bring meaning to it.
"Our name is legacy, and we really want to build the legacy, like we've really taken that on in Santa Rita to be the legacy," said Gilbert.