Local restaurant serves up important life lessons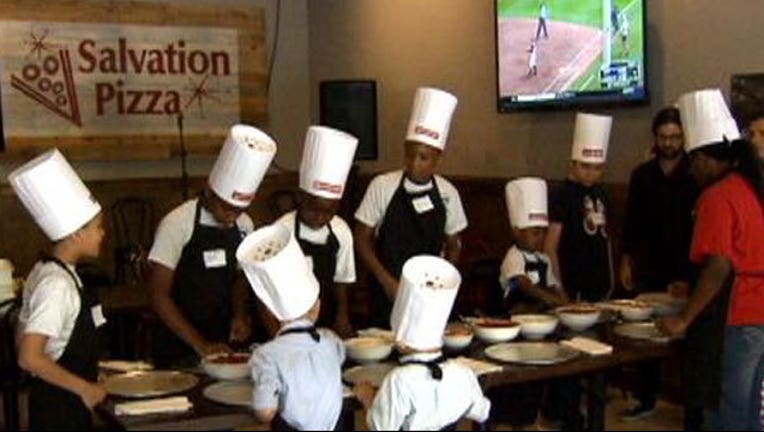 article
Pizza Salvation celebrated their new location on Rainy Street over Mother's Day weekend by hosting an educational event for local kids while they made their own pizza.
Organizers taught children how a business works from the ground up.
They say it all starts with learning how to build an important foundation in life like higher education.
Salvation Pizza owner Michael Dinsmore says, "The foundation of your life is the crust. And that's the foundation of the pizza. That means school and that means listening to your parents and adults and everything on."
Middle school student Donte Mills had fun and says,"It helps me by knowing that I'm going to be able to overcome challenges and be a great leader. So I just won't like fall down and just quit."
10 percent of Pizza Salvation's proceeds from the weekend will go toward a local charity called A Glimmer of Hope Austin.