Metro Detroit native Michael Krol among Dallas officers killed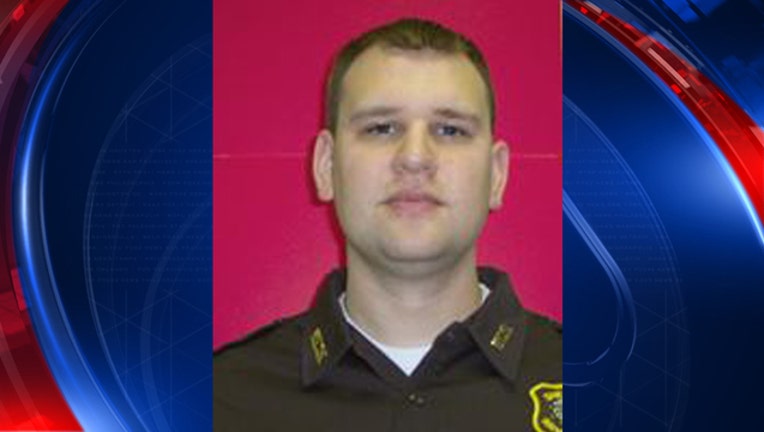 article
One of the Dallas Police Officers shot during an ambush on Thursday was a Redford native who once worked for the Wayne County Corrections Division. Michael Krol has been identified as one of the five police officers shot and killed Thursday night.
WEB UPDATE: The mother of Michael Krol has released a statement: "He was living a dream of being a police officer. Just turned 40 in April. He knew the danger of the job but he never shied away from his duty as a police officer. He was a great caring person and wanted to help people. A wonderful son, brother, uncle, nephew and friend." 
Krol worked as a Wayne County Sheriff's Deputy in the county jail system from 2003 to 2007. He moved to Dallas in 2007 where he became a police officer in the Dallas Police Department.
"We are saddened by the loss of the dedicated officers in Dallas-one of whom was a former member of this agency-and also the wounding of the other officers," Sheriff Beny Napoleon said in a statement. "Those officers made the ultimate sacrifice and died honoring their oaths to protect and serve. Our thoughts and prayers go out to their families and also the Dallas Police Department."
Krol was working the protest in Dallas when snipers opened fire, hitting 12 officers and killing five of them. Two civilians were also hurt.
The rally and protest began at 6 p.m. and remained peaceful until the shooting. Several officers were even posing for pictures with protestors as the crowd began marching.
The protesters had gathered after a Minnesota officer on Wednesday fatally shot Philando Castile while he was in a car with a woman and a child in a St. Paul suburb. The aftermath of the shooting was live streamed in a widely shared Facebook video. A day earlier, Alton Sterling was shot in Louisiana after being pinned to the pavement by two white officers. That, too, was captured on a cellphone video.
Video footage from the scene in downtown Dallas showed that protesters were marching along a street in downtown, about half a mile from City Hall, when the shots erupted and the crowd scattered, seeking cover.
A total of 12 officers were shot, some from DPD and others with DART police.  The attacks made Thursday the deadliest day for U.S. law officers since the Sept. 11, 2001, terrorist attacks, according to The National Law Enforcement Officers Memorial Fund, which tracks on-duty deaths.
DART Chief James Spiller said Thompson, the officer who was killed, will be remembered as a "courageous" and "great guy." He was married just two weeks ago and his wife, Emily, also works for the police force. She was not on duty at the protest.
The injured DART officers have been identified as 44-year-old Officer Omar Cannon, 32-year-old Officer Misty McBride and 39-year-old Officer Jesus Retana. Two are now out of surgery and one has already gone home.
Family members told FOX 4 that McBride was shot twice, but is going to be okay.
FOX 4 is waiting on the identities of the DPD officers who were killed. Chief Brown said most of the injuried officers have already been released from the hospital.
Early Friday morning about a dozen officers stood at attention outside Parkland Hospital as the bodies of three fallen officers were moved.