Mick Jagger makes surprise 'SNL' cameos with host Bad Bunny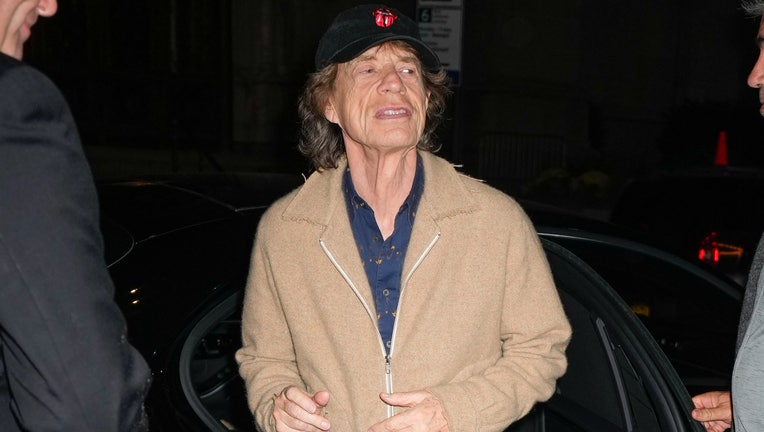 article
NEW YORK - Rock legend Mick Jagger made two surprise appearances on "Saturday Night Live" this weekend with guest host Bad Bunny.
In his first sketch, which was in Spanish, Jagger played the role of a father trying to break up a fight, but ends up slapping both actors. The 80-year-old wore a pencil mustache and a cream colored leisure suit for the sketch.
READ MORE: Taylor Swift makes surprise 'Saturday Night Live' appearance after Travis Kelce cameo
In another sketch, he plays a man pretending to be a nun so he can "corrupt" the other nuns at the convent. Getty Images show Jagger also attended the SNL after party. 
Jagger's appearance comes days after The Rolling Stones celebrated the release of their first album of original music in 18 years. The group played a gig in Manhattan Thursday before a celebrity-strewn audience of invited guests that included Christie Brinkley, Elvis Costello and Trevor Noah.
In a recent interview with WSJ Magazine, Jagger opened up about getting old.
The issue with "old age," he said, is that "people feel helpless, useless and irrelevant."
READ MORE: 'The Masked Singer' will head to Hogwarts for special 'Harry Potter' themed episode
Jagger believes that the business of The Rolling Stones will outlive him.
"You can have a posthumous business now, can't you? You can have a posthumous tour," he said. 
The Associated Press contributed to this report.