Navy Blue Angels fighter jet crashes near Nashville, Tenn.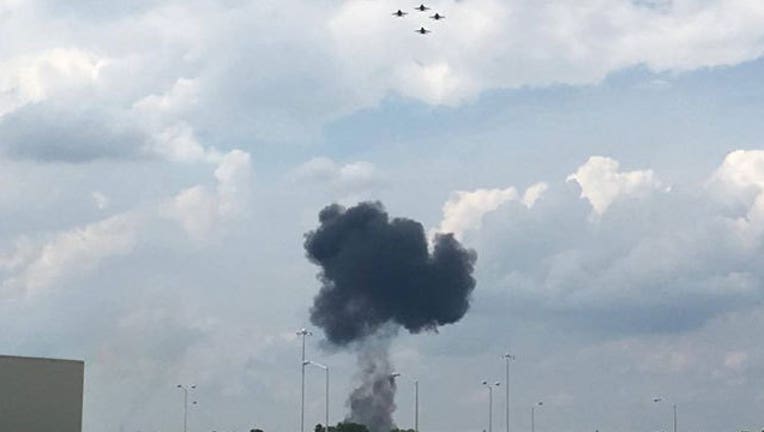 article
WASHINGTON (AP) — The Navy says a Blue Angels F/A-18 fighter jet has crashed near Nashville, Tennessee, where the team is scheduled to perform at an air show this weekend.
There are no details yet on whether the pilot was injured in the crash Thursday. The Blue Angels were practicing for the show.
This is the second fighter jet crash of the day for the military's elite fighter jet performance teams. A member of the U.S. Air Force Thunderbirds crashed in Colorado following a flyover for the Air Force Academy graduation where President Barack Obama spoke. That pilot ejected safely into a field.