No snakes allowed at safe space prom in Pflugerville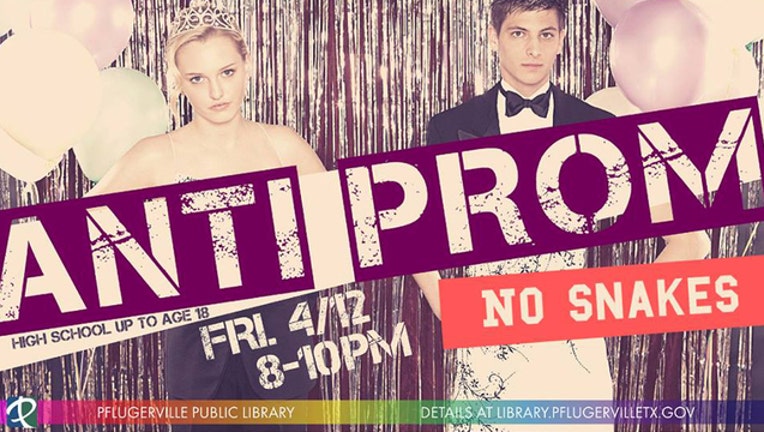 article
PFLUGERVILLE, Texas - Are you going to ANTI PROM at the Pflugerville Library this Friday? If so, there will unfortunately be no long limbless reptiles in attendance. 
According to the Pflugerville Library, a typo in a local newspaper caused a lot of comical confusion within the community. The library took to Facebook on Monday, April 8 to clear the air. 
"We will have snacks. Snacks is what we will have," the caption on the Facebook post read. "Not to say we have anything against snakes. In fact, snakes will be at the library in May!"
According to the event description on the library's calendar, ANTI PROM is a safe space for teenagers to dance (or not) the night away, no matter their sexuality, gender identity, beliefs, or any other reason.
The theme this year is Fairy Tales. Attendees are encouraged to wear a crown since 'everyone's prom king and queen here.' Semi-formal/Formal is recommended, but not required. 
There will be a DJ, free snacks, and a mini Instax photo booth, according to the library.
This event is free and open to high school students from 12, up to age 18 only. If parents insist on attending, they will be banished to the library lobby. No younger/older siblings or friends.
The door closes at 8:30 PM. Once you leave the building, you will not be permitted back in.
So, just to summarize:
April 12. No snakes. 🐍 ❌ 
May 22. Yes snakes. 🐍 ✔️