North Texas airman surprises mom for Christmas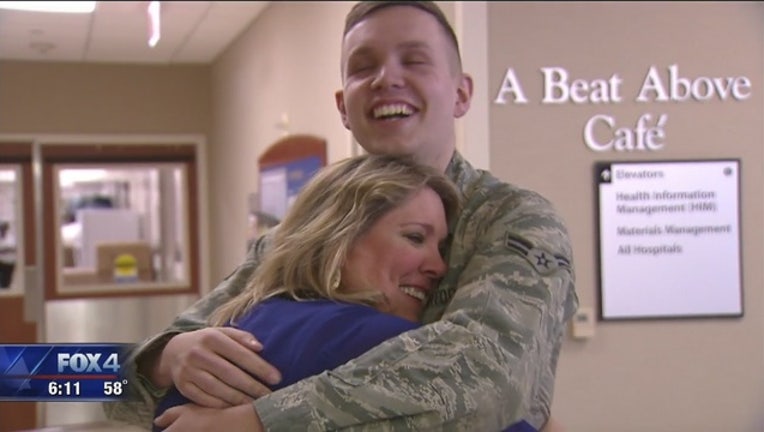 article
DALLAS - After a difficult stretch, a North Texas mom got a surprise that has brightened her holiday season. Her son who is in the U.S. Air Force came home for Christmas.
Teresa Melton-Strader was all smiles when her son, Airman 1st Class Matthew Melton, surprised her at work Thursday afternoon.
Her family and co-workers at Baylor Hospital in Dallas helped pull it off. They called Teresa into a room at the hospital for a fake "emergency meeting." Then came the emotional reunion.
"It has been a dark few years. My father passed away and then seven months later, my husband passed away. And then about six months after that a tornado wiped us out and took everything we had. And until this year, 2018… and it's been just fabulous and full of light, new job, new home," she said.
Teresa said having Matthew home for Christmas tops her list of blessings for the year.
She'll also get to celebrate his birthday with him on Dec. 24.