Ohio woman killed mom with frying pan, knife over bad grades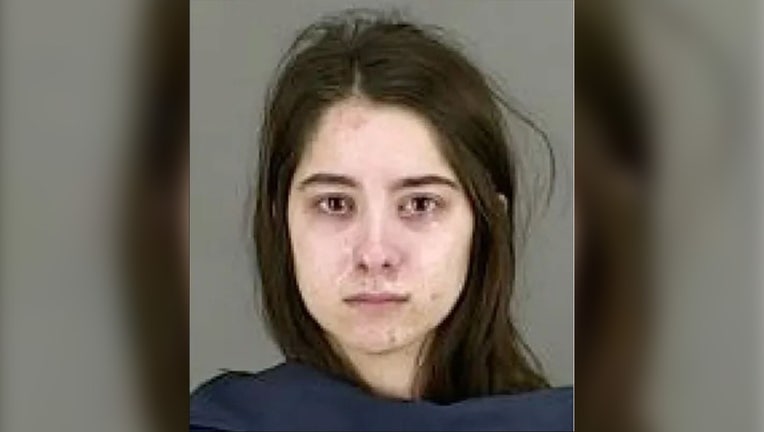 article
An Ohio woman bludgeoned her mother with a frying pan and stabbed her dozens of times after her parents found out she was kicked out of college for poor grades.
Sydney Powell, 23, of Akron, was convicted last week of two counts of murder, felonious assault and tampering with evidence for the killing of 50-year-old Brenda Powell in the family's home, according to the Summit County Prosecutor's Office.
Sydney, who had been out on bail since her arraignment, sobbed when the jury verdict was read in Summit County Common Pleas Court. She was immediately taken into custody.
"We are disappointed with the jury's verdict. We felt that the science overwhelmingly proved insanity, and we will file an appeal," Sydney's attorney, Donald Malarcik, told Fox News Digital.
MURDAUGH'S LAWYERS MAKE PROMISE ABOUT REPRESENTING HIM IF THERE'S A NEW TRIAL
On March 3, 2020, Sydney's father, Steven Powell, could not access the portal to pay her tuition, setting in motion that afternoon's deadly confrontation with her mother.
Sydney, then 19, confessed to her father that she had been expelled from Mount Union University and had been keeping it a secret for months, according to CourtTV.
She had failed three of her four classes in December 2019 but continued to live on campus and attend sorority meetings until school officials evicted her from her dorm on Feb. 24, 2020.
For a week, the young woman stayed in hotels rather than tell her parents the truth.
STATE TROOPER ABUSED POWER AFTER FORCING EX-GIRLFRIEND INTO MENTAL HOSPITAL: DA 
After Steven told his wife about the weeks-long deceit, she returned home from her job at Akron Children's Hospital as a child life specialist to discuss the matter with her daughter.
School officials testified that while they were on the phone with Brenda, they heard repeated thuds and screaming, then the call disconnected. 
One of the officials tried to call back, and Sydney answered, pretending to be her mother. However, the official did not buy it and called police.
Prosecutors say that Sydney repeatedly beat her mother in the head with the cast-iron skillet then retrieved a steak knife and stabbed her nearly 30 times.
"She had to switch weapons and keep attacking her," assistant prosecutor Brian Stano told jurors. "That is purposeful. That is trying to end someone."
COP'S STEAMY SQUAD CAR SESSION WITH WOMAN IN SKIMPY OUTFIT CAUGHT ON VIDEO
After the attack, Sydney shattered a window to stage a break-in, according to prosecutors.
When police arrived, Sydney said an intruder had entered the house, that her mother told her to run and, upon her return, she found her mother on the floor.
Her attorneys admitted that Sydney killed her mother but argued that she suffered from schizophrenia and could not appreciate at that moment that her actions were wrong. Her father and grandmother testified on her behalf, but the jury rejected the insanity defense.
Sylvia O'Bradovich, a psychologist hired by prosecutors, acknowledged that Sydney suffered from mental illness but argued that she understood right from wrong when she brutally lashed out at her mother.
CLICK HERE TO GET THE FOX NEWS APP
Sydney is scheduled to be sentenced Sept. 28. On the murder charge, she faces a maximum of life with the possibility of parole in 15 years.