Original Magnolia Cafe on Lake Austin Boulevard closing after 41 years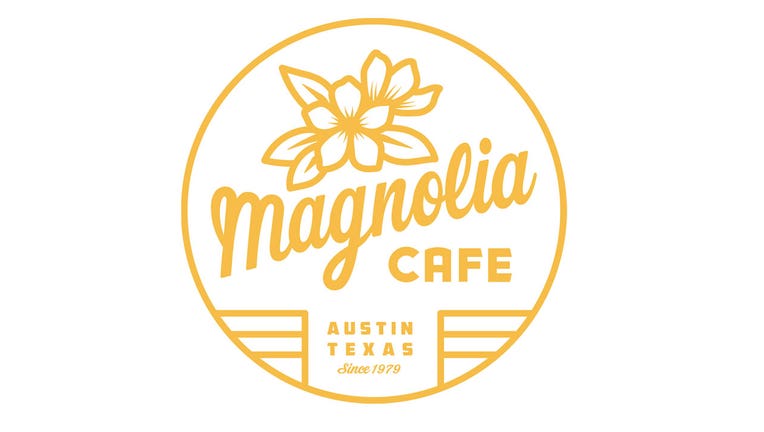 article
AUSTIN, Texas - After more than four decades in business, the original location of Magnolia Cafe on Lake Austin Boulevard will be closed for good.
Magnolia Cafe West, as it is known, opened in 1979 and began as the Omelettry West.
In a Facebook post, owner Kent Cole says they've made big improvements to the building and facilities over the years but that business at the Lake Austin Boulevard location had been slowing down recently and then the COVID-19 pandemic hit. 
---------
Get breaking news alerts in the FOX 7 Austin News app. It is FREE!
---------
The post says that with "the incredible uncertainty of the future, we've had to confront the fact that this location will not survive."
CLICK HERE FOR THE LATEST INFO ON THE CORONAVIRUS OUTBREAK
Cole goes on to thank the restaurant's neighbors and loyal customers and urges people to go to the restaurant's South Congress location which will reopen when it is safe to do so.
People with stories and photos are asked to share them at magnoliacafeaustin@gmail.com.
RELATED: How you can help service industry workers furloughed or laid off due to coronavirus
On Magnolia Cafe's website, it says that when the doors closed at 3 p.m. each day at the Lake Austin Boulevard location "the staff would, many times, stay into the evening working on homemade films, music videos in the kitchen, or making humorous staff glamour calendars."
The restaurant would later open a second location on South Congress in 1988. Supposedly the "restaurant started staying open later and later each day until Kent or one of the managers or someone finally lost the keys, and that was that."
Since that time both locations had been open 24 hours a day, 7 days a week.
RELATED: Local restaurants offering delivery, curbside and take out service after restaurants and bars shut down
The full Facebook post is below:
A note from the owners of the Cafes:
Kent started the Magnolias in 1979 on Lake Austin Boulevard, back then known as the Omelettry West. Many of you remember us from back in those days, the staff taking two minute breaks from service to sing together in the dining room and serving up the pancakes and eggs that have been our staples for years.
In the past few years, we've seen so many of you regulars at the West. Many of them the children and some of them the grandchildren of our original customers. We've had a great team there who we're proud of, and we've done big improvements to the building and our facilities. However, things have been slowing down there for the past few years. In the face of such a huge hit with the reality of Covid-19 and the incredible uncertainty of the future, we've had to confront the fact that this location will not survive. We
Magnolia Cafe Lake Austin had a great forty one years offering our fare, our style and, most importantly, a place for people from the neighborhood and from all over the world to come together and do what people do best - have a meal and talk to each other. And we, our family and all the staff and management through the years got to do what makes people their best - take care of other people.
To our neighbors and loyal customers of that location for so many years, thank you from the bottom of our hearts. The West is where we're from. Y'all are where we are from. We couldn't have done it without you, and now we hope all you north of the river folks cross one of the handy bridges and head up the hill to our location on South Congress for your T. Rex omelette, your jalapeño cheese burger, your gingerbread pancakes, your Love Veggies, your Mag Mud, your Pasta Alfredo, your Magnolia brownie. We hope to reopen the South Congress location when it is safe to do so.
We would love to hear your stories of the West. We know so many of y'all raised your families here, met your sweethearts here, saw old friends and made new ones as well. Please share your stories and photos if you would like at magnoliacafeaustin at gmail dot com.
Thank you, Austin. Thank you world.
__
FOX 7 Austin is working to keep you up to date with coronavirus, with both local and national developments. Every weekday we're live at 12 p.m. with a special show reporting the latest news, prevention tips and treatment information.
You can watch live in your FOX 7 Austin app or on the FOX 7 Austin Facebook page.
You can also get the latest COVID-19 news from around the country at coronavirusnow.com.