Panda Express launches Apple Pie Roll, first dessert in the chain's 40-year history: 'Sweet and fun'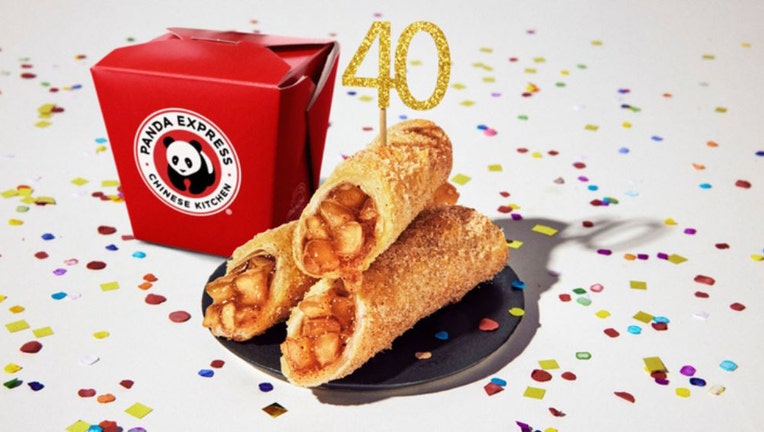 article
Panda Express has introduced its first-ever dessert menu item in celebration of its 40th anniversary — and it has a fall-friendly theme in an egg roll package.
The American Chinese fast food chain is now offering an Apple Pie Roll, a handheld dessert made with cubed apple slices, cinnamon sugar and other pie spices. It's wrapped in a flaky wonton wrapper.
Apple Pie Rolls will be available at Panda Express locations throughout October.
MEET THE AMERICAN WHO POPULARIZED CHINESE FOOD IN THE US   
Panda Rewards members have a chance to redeem one free Apple Pie Roll order while supplies last.
"In celebration of Panda Express's 40th birthday, we are introducing what we hope to be the next beloved American Chinese classic, Apple Pie Roll, our first-ever dessert and a sweet and fun celebration of our American and Chinese origins," said Andrea Cherng, chief brand officer at Panda Express, in a statement.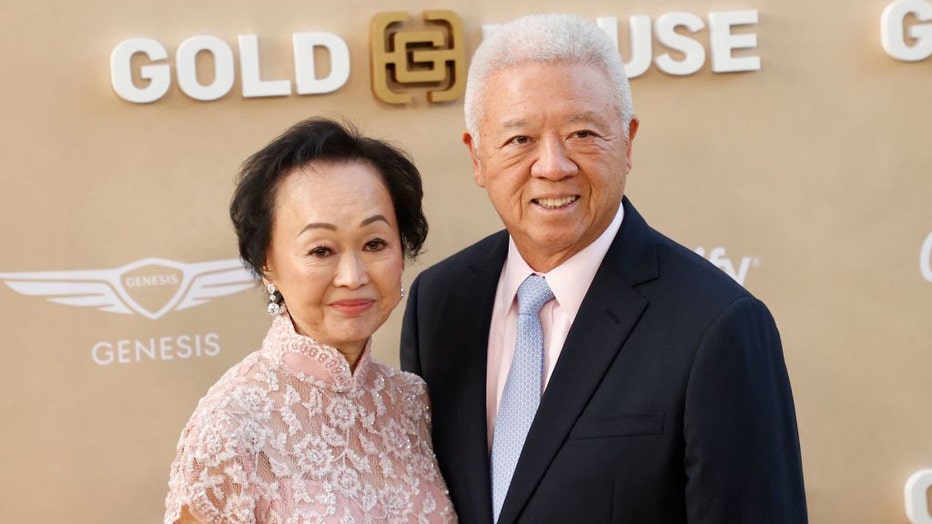 Founders of Panda Express CEO Andrew Cherng (R) and Peggy Cherng (L) arrive for the second annual Gold Gala at the Music Center in Los Angeles, California on May 6, 2023. (Photo by MICHAEL TRAN/AFP via Getty Images)
SRIRACHA SAUCE SHORTAGE CAUSES PRICES TO SPIKE UPWARD OF $70 A BOTTLE 
Panda Express was founded in Glendale, California, in 1983, by Andrew and Peggy Cherng.
The family-owned company became famous for its signature orange chicken.
It's still the restaurant chain's best-selling entrée, according to a press release that Panda Express issued on Oct. 2.
Panda Express is one of the largest Asian restaurant chains in the U.S. 
PF CHANG'S OPENS FIRST TO-GO LOCATION FILLING CHINESE FOOD FLUNK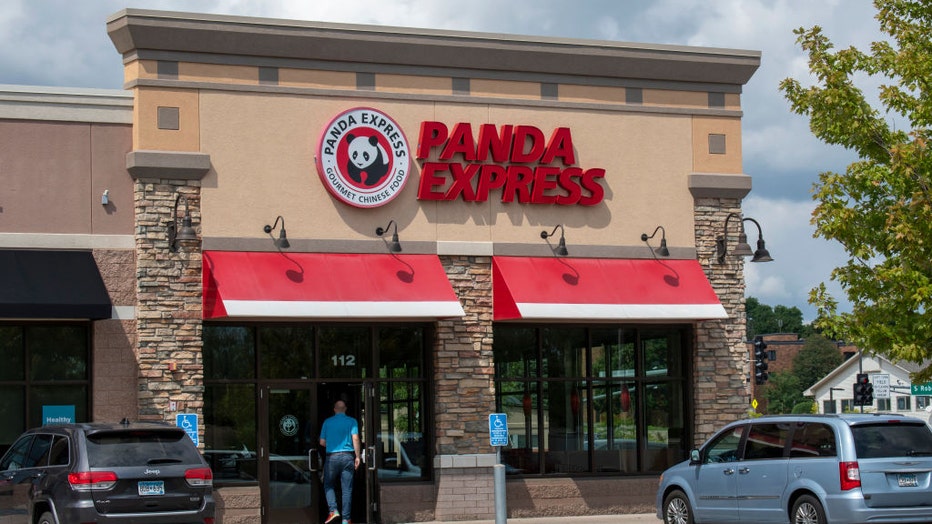 Panda Express is a fast food casual restaurant chain that serves American Chinese cuisine. The company has nearly 2,500 restaurants spread throughout the U.S., Canada, Mexico, South Korea and the United Arab Emirates. (Photo by: Michael Siluk/UCG/Uni
The company reportedly has over 50,000 restaurant employees and close to 2,500 restaurant locations worldwide.
The chain makes $3 billion in sales annually, according to the Panda Restaurant Group, Inc. website.
Competitors of Panda Express include P.F. Chang's China Bistro, P.F. Chang's To Go, Pei Wei Asian Kitchen, formerly owned by P.F. Chang's, Manchu Wok and Chinese Gourmet Express, some of which have already introduced dessert menus.
P.F. Chang's offers The Great Wall of Chocolate cake and a Crispy Marshmallow Bar — while Pei Wei offers a fudge brownie and Thai donuts. 
In 2009, Manchu Wok offered a deep-fried cheesecake dessert.