Panera warns about 'Charged Lemonade' after lawsuit alleges role in college student's death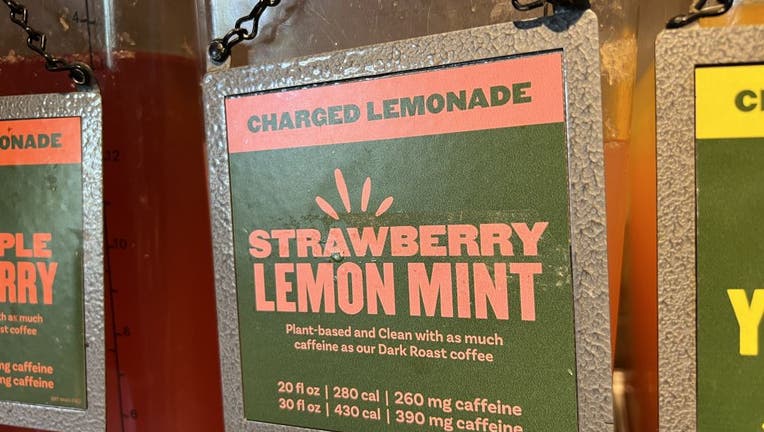 article
Fast-food chain Panera Bread updated the consumer warning for its "Charged Lemonade" products after a lawsuit claimed the beverages caused the death of an Ivy League student.
"Use in moderation. NOT RECOMMENDED FOR children, people sensitive to caffeine, pregnant or nursing women," the warning adds with similar emphasis.
The update comes after parents of a 21-year-old Ivy League student with a heart condition filed a wrongful death lawsuit against the company, alleging the student passed away after drinking the restaurant chain's highly-caffeinated drinks.
On Sept. 10, 2022, after buying a Charged Lemonade at a Panera location in Philadelphia, University of Pennsylvania student Sarah Katz went into cardiac arrest while she was with her friends. 
She later had a second cardiac arrest episode at a hospital, where she ultimately was pronounced dead, according to a legal complaint submitted Oct. 23 on behalf of her parents in the Philadelphia Court of Common Pleas.
MAN FAKES HEART ATTACKS TO AVOID PAYING THE BILL AT 20 RESTAURANTS 
The filing says Katz was diagnosed with a heart disease called Long QT Type 1 Syndrome at age 5 and that she took daily medication and followed medical advice to abstain from consuming energy drinks and beverages with high caffeine levels.  
The lawsuit calls the Panera beverage a "dangerous energy drink" and alleges the company knew that, once consumed, it "could injure children, pregnant and breastfeeding women, and people sensitive to caffeine – including those with underlying heart problems – by causing catastrophic injuries and/or death."
The lawsuit included an image purporting to show how the lemonades are offered next to sodas and other self-serve drinks available for customers at Panera Bread, where Katz had purchased her beverage. 
"Defendants did not market, advertise, and sell Panera Charged Lemonade in the store as an 'energy drink,' which is a drink containing large amounts of caffeine, added sugar, other additives, and stimulants, such as guarana and/or taurine and/or L-carnitine ('stimulants')," the lawsuit says. 
The lawsuit adds that the caffeine level in the large-size Charged Lemonades exceeds that of a 12-ounce can of Red Bull and a 16-ounce can of Monster Energy Drink combined. 
In a previous statement to FOX Business, a Panera Bread spokesperson said the company was "very saddened" to learn "about the tragic passing of Sarah Katz and our hearts go out to her family.
"At Panera, we strongly believe in transparency around our ingredients," the spokesperson added. "We will work quickly to thoroughly investigate this matter."
FOX Business' Greg Norman contributed to this report.