Photos capture special moments from Barbara Bush's funeral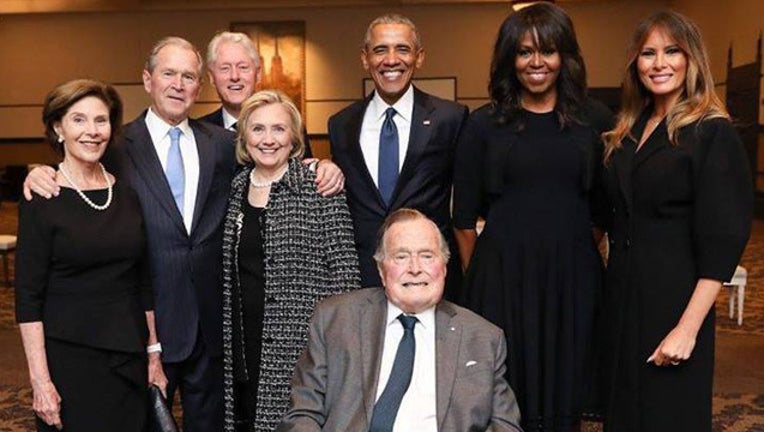 article
Photos that a family spokesman tweeted capture special moments from former first lady Barbara Bush's funeral.
Her husband, George H.W. Bush, poses in one with their son, George W. Bush, and two other former presidents - Bill Clinton and Barack Obama. Current first lady Melania Trump also is in the photo along with former first ladies Laura Bush, Hillary Clinton and Michelle Obama. All are smiling as they stand behind the elder Bush.
Another photo gives a close-up view of George H.W. Bush's socks with blue, red and yellow books on them in honor of his late wife, who was known for her work promoting literacy.
The photos were taken by Paul Morse of George H.W. Bush's office in Houston.
The funeral service was Saturday at a church in Houston.