Police asking for public's help finding North Austin murder suspect
AUSTIN, Texas - The Austin Police Department (APD) and US Marshals Service are asking for the public's help finding a murder suspect.
Police say Franco Javier Maldonado has an outstanding murder warrant for the murder of Luke Kemper, 16, that happened on Sept. 29, 2020, in the 2300 block of Yarmont Way.
Maldonado, seen below in this booking photo from an unrelated arrest, has been on the run since the murder of Kemper.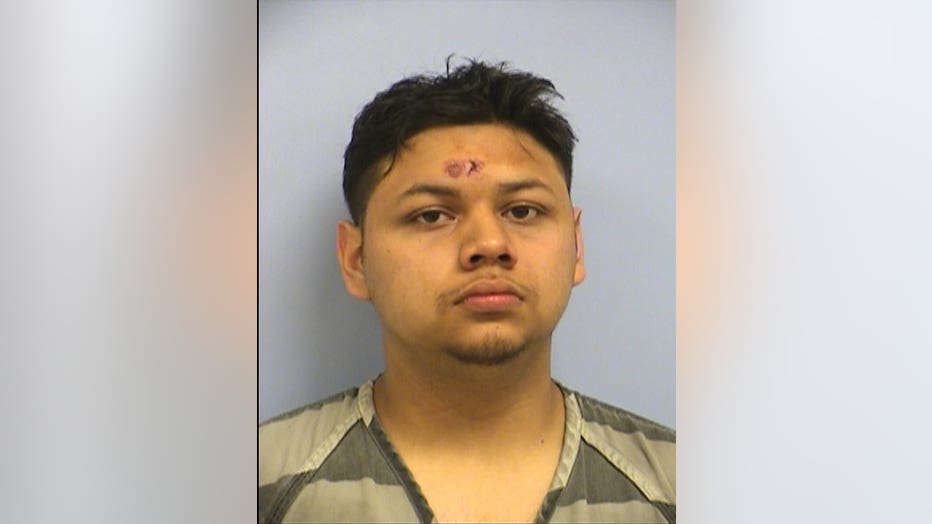 Franco Javier Maldonado has an outstanding murder warrant for the murder of Luke Kemper, 16.
Detectives believe the incident started with a drug deal in September 2020. Maldonado has a prior record which includes narcotics and theft of a firearm.
From the beginning of the investigation, investigators were having a hard time. On Oct. 1, 2020, Lt. Jeff Greenwalt explained the problems they were having.
"The people who were with him, were not completely honest with the Austin Police Department detectives. As we were asking what happened in the circumstances of Luke's murder, and that provided a significant delay in us locating the crime scene and finding evidence and identifying additional witnesses," said Lt. Greenwalt.
Detectives believe he may still be in Central Texas, but there's a possibility he fled to Mexico.
Franco Javier Maldonado is described as a Hispanic male, about 5'11, 195 pounds, with black hair and brown eyes.
Along with the search re-boot search for Maldonado, the Lone Star Fugitive Task Force is asking for help in a separate case. 
They are also looking for Henry Houston. He is charged with manslaughter in connection to the death of Frank Terlip in January 2020, during a confrontation at a spa in Lakeway. 
Houston was released on a low-dollar P.R. Bond in April 2020, and he never showed up for his court date. Authorities say Houston might be in Miami Beach or Birmingham, Alabama, where he has a family.
Detectives are asking anyone with information to call APD Homicide at 512-974-TIPS (8477), email them at homicide.apd@austintexas.gov, use the anonymous Crime Stoppers tip line at 512-472-TIPS (8477) or use the Crime Stoppers App. Please contact Capital Area Crime Stoppers or the US Marshal Service if you have any information on the whereabouts of Maldonado.