Porn sites strike over California proposition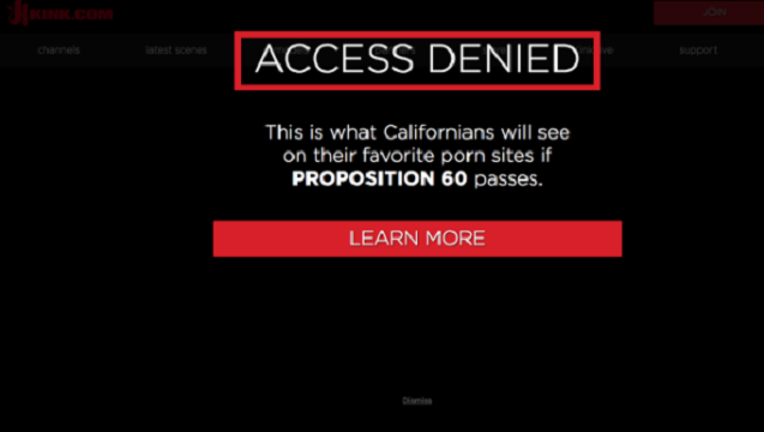 article
LOS ANGELES - Adult film performers took to the streets of Hollywood on Monday to protest a proposition on the California ballot this November, but it was the virtual protest which may have drawn more attention.
The Los Angeles Daily News reports about 100 adult film performers and their supporters attended a rally condemning Proposition 60, a measure which would enforce the use of condoms on all adult film sites in the state.
While that was happening, online porn sites such as Kink, Evil Angel, Pink & White Productions and Treasure Island Media blocked all California IP addresses from receiving their content in protest. People who tried to log on received a message stating "Access Denied: This is what Californians will see on their favorite porn sites if Propositions 60 passes."
An industry spokesperson says the proposition would result in lawsuits and harassment against them.
The bill's sponsor, the AIDS Healthcare Foundation, says the law would operate similar to Los Angeles' Measure B initiative passed in 2012, but it would apply to the entire state.
Californians will decide yes or no on Nov. 8.