President George H.W. Bush taken to Maine hospital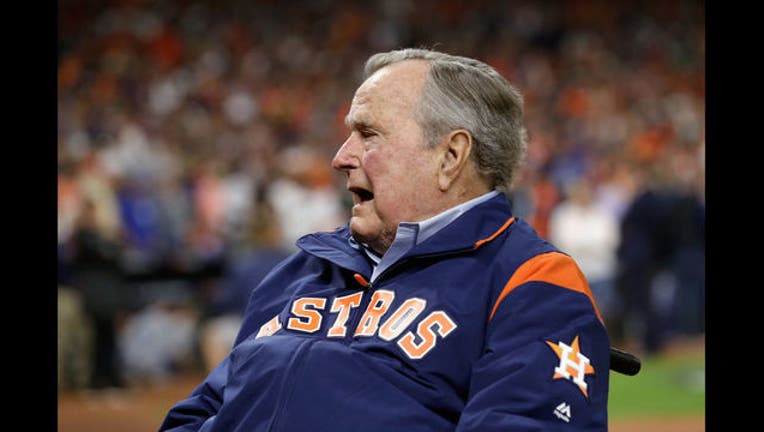 article
HOUSTON (FOX 26) - Former President George H.W. Bush has been hospitalized in Maine after experiencing low blood pressure and fatigue.
Bush was taken to Southern Maine Health Care on Sunday and will likely remain there for a few days for observation. The former president is awake and alert, and not in any discomfort, according to a statement on Twitter from his family spokesman Jim McGrath.
On May 20, the 41st president arrived to his Maine summer home in Kennebunkport. He was photographed waving to well-wishers gathered at Dock Square to greet him.
During an extended hospital stay at Houston Methodist Hospital in late April, Bush was said to be eager to recover and return to his seaside home for the summer.
"The 41st President wants to go to Maine this summer. He's the most goal-oriented person on the planet, and I would not bet against him," McGrath said in a statement during the April hospitalization.
After receiving treatment for an infection that had spread to his blood, Bush was discharged on May 4.
His April hospital stay came just one day after former first lady Barbara Bush's funeral and burial services.
Former first lady Barbara Bush died on April 17 at her family home in Houston. Before her passing, their family spokesman had announced that after a series of hospitalizations, Mrs. Bush decided to not to seek additional medical treatment and would instead focus on comfort care.
President Bush and the former first lady were married for 73 years until her passing.