President Trump honors Houston Astros for World Series win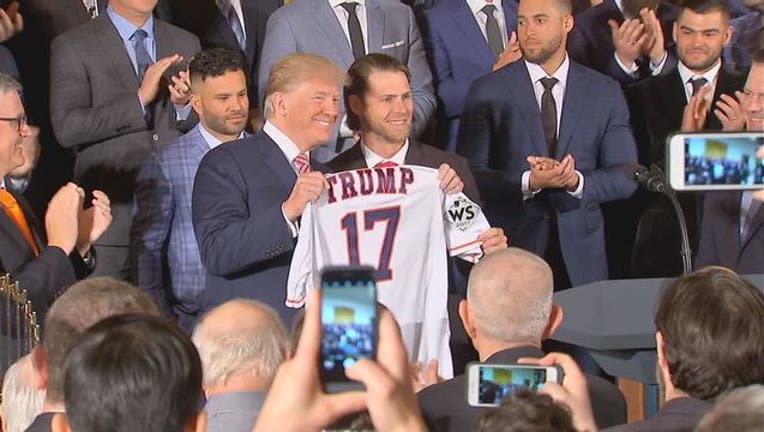 article
WASHINGTON - President Donald Trump is honoring the Houston Astros for winning the World Series.
The Astros used Monday's day off from spring training in Florida to fly to Washington for the White House ceremony. Houston defeated the Los Angeles Dodgers in Game 7 last year to claim the franchise's first World Series title. Trump calls it "one of the greatest baseball games anybody's ever seen."
Visits to the White House by champion sports teams once were highly anticipated, but they have become politically fraught in the age of Trump.
More than two dozen New England Patriots stayed away when the Super Bowl-winning team visited in 2017. Several had cited political reasons beforehand.
The NBA champion Golden State Warriors avoided the White House on a trip to Washington last month.