Round Rock PD looking for bank robbery suspect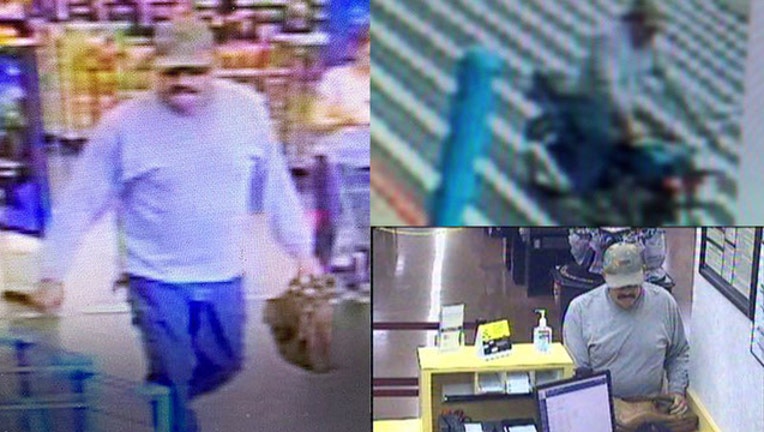 ROUND ROCK, Texas (FOX 7 Austin) - Round Rock police are searching for a man they say robbed the First Convenience Bank on E. Palm Valley Boulevard in Round Rock Monday morning.
According to Round Rock PD, the man entered the bank wearing a camouflage hat and sunglasses and demanded money from a teller. No weapon was displayed during the incident.
The suspect is described as an over 6-foot-tall white or Hispanic male aged between 50 and 60 with black hair and a thick black mustache. According to RRPD, he fled eastbound on a blue motorcycle. He was last seen wearing a long-sleeved gray shirt, blue jeans and work boots.
Anyone with information is asked to contact Detective Shawn Scott by phone at 512-801-4631 or by emal at slsscott1@fbi.gov.