'Armed and dangerous' Bell County murder suspect arrested in Williamson County
BELL COUNTY, Texas - A man who police said was 'armed and dangerous' and possibly on the loose in the Austin area was arrested early Wednesday morning in Williamson County.
Police tried to arrest Ryan Madden last Thursday in connection with the murder of Cody Wayne Kinslow in Bell County, but Madden evaded.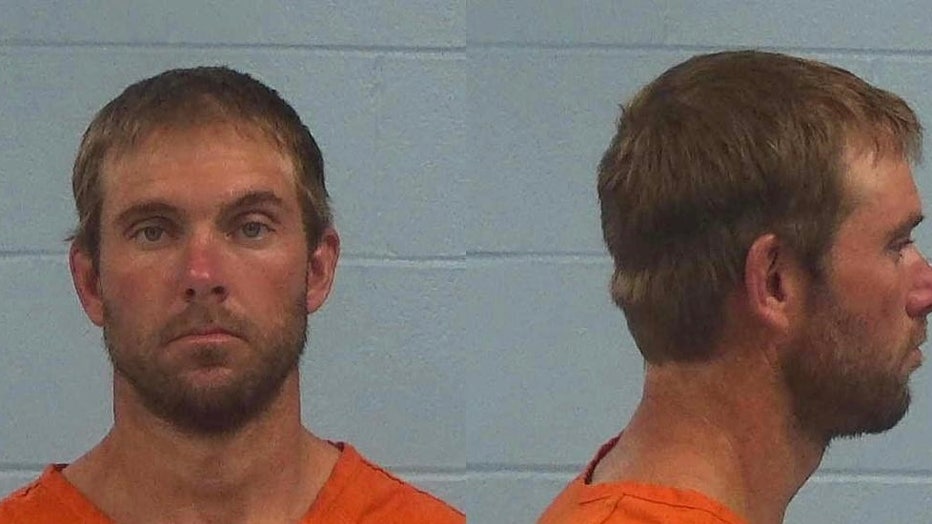 Deputies say Ryan Maden has been taken into custody.
He was last seen driving a white GMC dully pickup that was later found abandoned in Leander.
Wednesday morning, while searching an area known to be frequented by Madden, a deputy made a traffic stop just off County Road 282 west of Liberty Hill. Investigators say Madden was a passenger in the vehicle and fled into a wooded pasture.
Law enforcement officials set up a perimeter and used drones and K-9s to search the area, and officers took Madden into custody.
Sandy Gayle Carrese of Liberty Hill was arrested last week on a murder charge in connection with the case and is currently being held on $1 million bond.
Investigators say she called 911 on September 21 to say she had been shot and she was traveling down the road just east of Temple.
Carrese told responding paramedics that her friend had also been shot at a home on Little Flock Road. That's where Cody Wayne Kinslow was found dead. He had been shot multiple times.
Deputies used AI and forensic evidence to tie her to the murder. Police believe she was accidentally shot by Howard Bailey, and Ryan Madden drove Bailey to the scene.