Police seeking 'armed and dangerous' murder suspect who may be in Austin area
BELL COUNTY, Texas - A Liberty Hill resident has been charged with murder in the death of a man in Bell County, and now police need your help finding another suspect who may be in Travis, Williamson, or Burnet Counties.
Sandy Gayle Carrese of Liberty Hill was arrested on a murder charge and is currently being held on $1 million bond.
Bell County investigator Corey Powell, the lead investigator on the case, was in Williamson County to discuss a case that's crossed county lines.
"Just before 10 a.m. on Thursday, Sept. 21, a 911 call was received from Sandy Carrese reporting that she had been shot and that she was traveling down the road just east of Temple," said Powell.
Carrese told responding paramedics that her friend had also been shot at a home on Little Flock Road. That's where Cody Wayne Kinslow was found dead. He had been shot multiple times.
"As we started, you know, working the case through Al and reviewing forensic evidence, cell phones and stuff like that, we were able to get enough probable cause to present to the district attorney's office, charging Sandy with her involvement in Cody's murder. And additionally, Ryan Madden, who actually drove Howard Bailey to the scene," said Powell.
They believe Carrese was accidentally shot by Bailey. Both are now facing murder charges for Kinslow's murder.
"The story is that he had just won some money in gambling, and so it looks like a robbery," said Powell.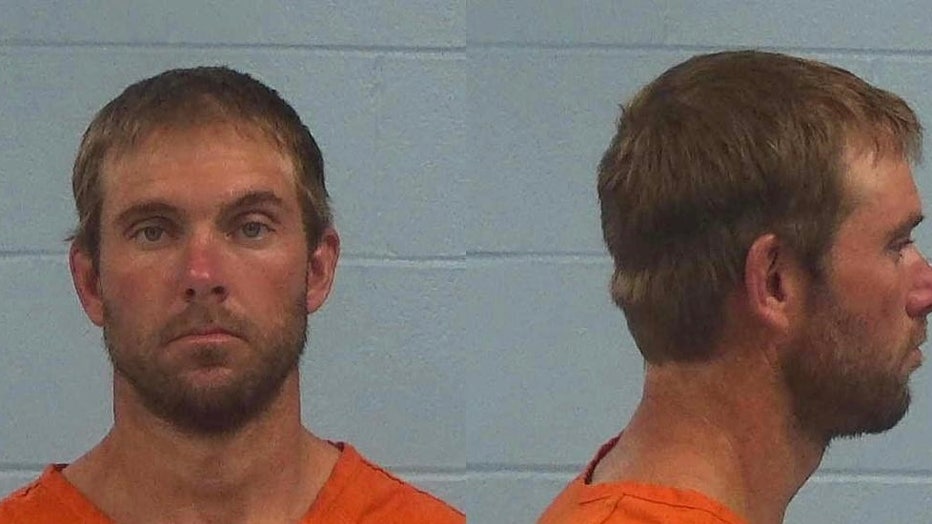 A previous booking photo of Ryan Adam Madden, who is wanted in the murder of Cody Wayne Kinslow in Bell County. (Bell County Sheriff's Office)
Police also tried to arrest Ryan Adam Madden Thursday, but he evaded. Police say he may be in the Austin area and should be considered armed and dangerous. 
He was last seen driving a white GMC dully pickup with damage to the right-side tire skirt, a metal bumper on the front, construction light on the roof with a generator and green dirt bike in the bed of the truck. The truck was found abandoned in Leander.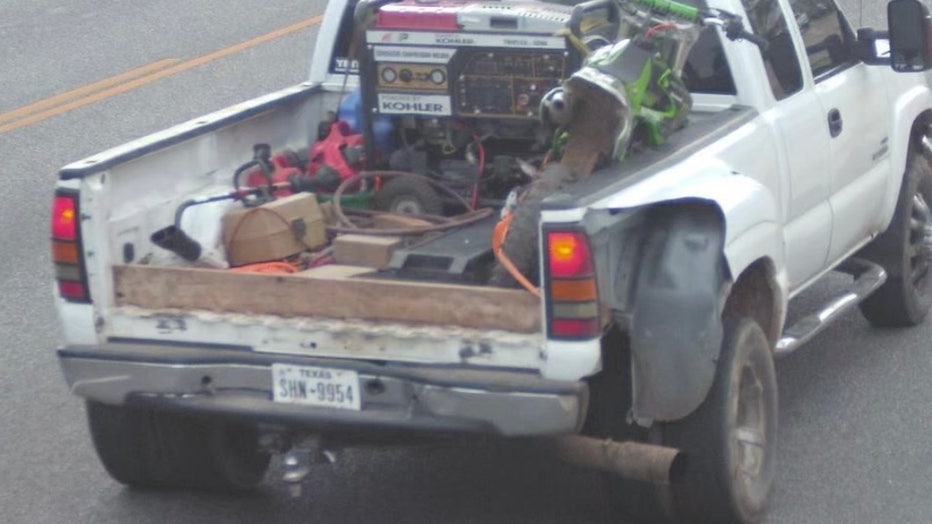 Madden was last seen driving this white GMC dully pickup, officials say. (Bell County Sheriff's Office)
Carrese and Madden are charged in connection with the murder of Cody Wayne Kinslow, along with Howard Lee Bailey, who was arrested earlier in the investigation.
If you have any information on the whereabouts of Ryan Adam Madden, contact the Bell County Sheriff's Department by calling 254-933-5412 or Bell County Crimestoppers at 254-526-TIPS (8477.) Callers may remain anonymous and receive a reward if the information leads to Ryan Adam Madden's arrest.