San Marcos police arrest man in connection with December downtown shooting
SAN MARCOS, Texas - The San Marcos Police Department says a man has been arrested in connection with a shooting in downtown San Marcos in mid-December.
Vincent Favata, 44, has been charged with two counts of aggravated assault with a deadly weapon and one count of deadly conduct/discharge of a firearm. He remains in the Hays County Jail on a $300,000 bond.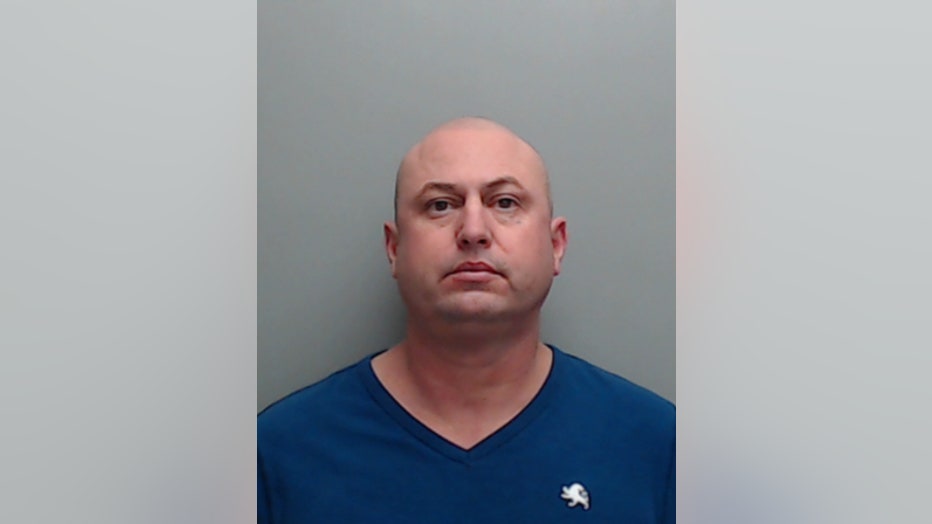 Vincent Favata (Hays County Jail)
San Marcos police say the shooting happened on Dec. 17 around 1:10 a.m. near Harper's bar on East Hopkins Street. The shooting injured two people who were standing outside the bar.
RELATED: Search for suspect in downtown San Marcos drive by shooting
One victim had a gunshot wound to their arm and graze wounds on their torso. The second victim had a gunshot wound to their arm. Police applied tourniquets to the wounds and transported both victims to Seton Hays in Kyle. Both victims were treated and released from the hospital.
Witnesses on scene reported five to seven shots fired outside by a Hispanic male from a parked vehicle in the 100 block of North LBJ Drive. The suspect then fled the scene in that vehicle, a silver SUV possibly a Chevrolet model. 
Harper's was closed at the time of the shooting for a staff Christmas party. The shooting broke one of the bar's windows and did minor interior damage.