Search for shoplifters who stole from The Gap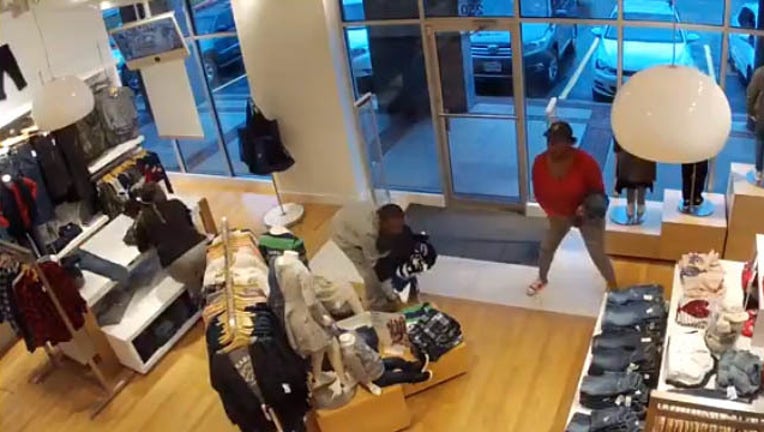 article
AUSTIN, Texas - Detectives with the Austin Police Department are asking for the public's help in identifying shoplifters who stole several items of clothing from a Gap store.  
Surveillance camera caught three females and one male burglarizing The Gap store located on 4001 N. Lamar Blvd. around 5:45 p.m. on Friday, Oct. 19.
Video captured shows the suspects enter the store and steal several clothes from shelves. 
WATCH GAP SURVEILLANCE VIDEO HERE
If you have any information regarding the incident or are able to identify the suspects in the video, please call Detective Goodwin 512-974-5192.