Secret Service officer gives hot meal to homeless man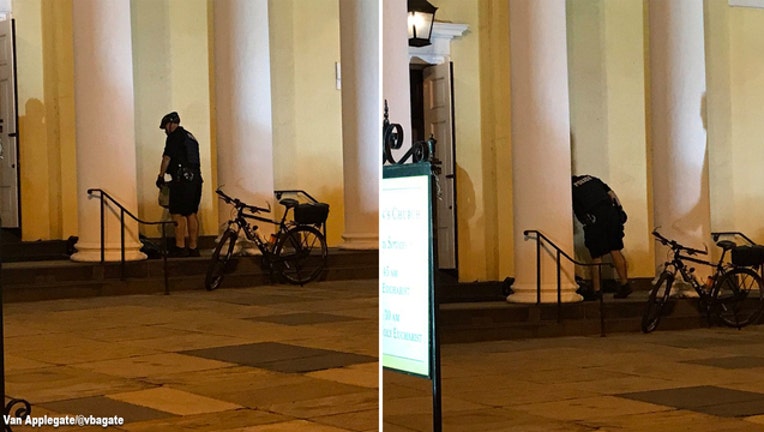 article
WASHINGTON - A Secret Service officer was photographed helping a homeless man sleeping on the streets just one block from the White House late Monday evening.
FOX 5 Photojournalist Van Applegate captured the officer giving the man a hot meal outside St. John's Episcopal Church in the 1500 block of H Street, NW.
President Donald Trump attended a service at the church just the previous day during the National Day of Prayer for the victims of Hurricane Harvey.