Parachutist dies after landing in Titusville yard, fire crews say
TITUSVILLE, Fla. - A skydiver died Saturday afternoon, according to the Titusville Fire Department. 
The man fell to his death in the middle of a Titusville neighborhood. One resident said his home security camera caught what happened. It shows that the parachute had been deployed when the man crashed to his death in a resident's driveway.
The incident happened on Merry Lane which is adjacent to Arthur-Dunn Airpark.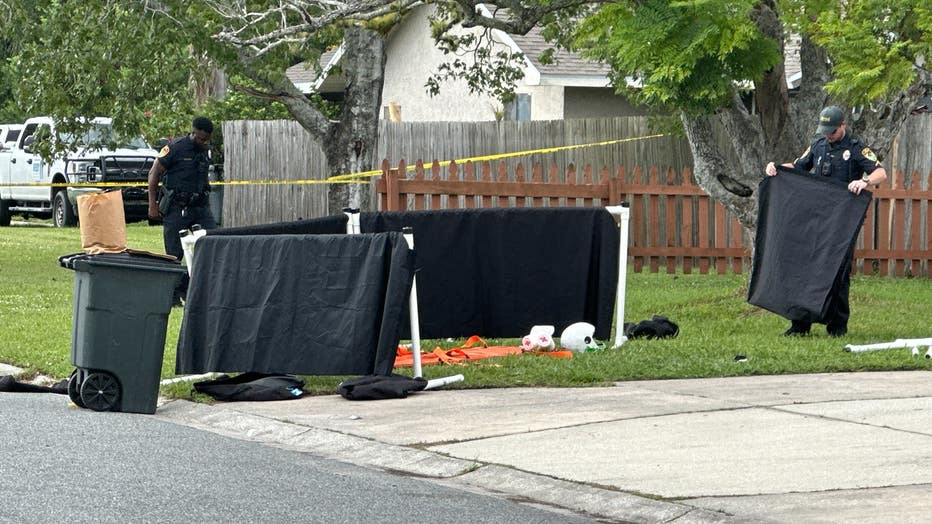 "He hit the ground. Bounced off the driveway into their grass. Almost like a basketball that's just how hard he hit the ground like someone bounced him up. It's hard," said James Sconiers, who lives in the home.
Many residents in the neighborhood are shaken by the tragedy.
"I'm so heartbroken for the family," said Sconiers.  "And for those he jumped with that saw it from up there. I hurt for them."
Titusville Police is now investigating.