South Austin Beer Garden co-owner speaks out about catching fatal auto-ped suspect
AUSTIN, Texas - A south Austin businessman who helped catch the suspect in a fatal crash is speaking out.
This past weekend, a driver hit a pedestrian just south of the Slaughter Lane and Menchaca Road intersection. The victim went through the windshield and into the passenger seat, and the driver kept going.
According to arrest records, 24-year-old Paul Joseph Garcia Jr drove about half a mile before pulling over and walking away. Surveillance cameras captured the moment a suspicious person crawled out of a drainage ditch making his way to the South Austin Beer Garden.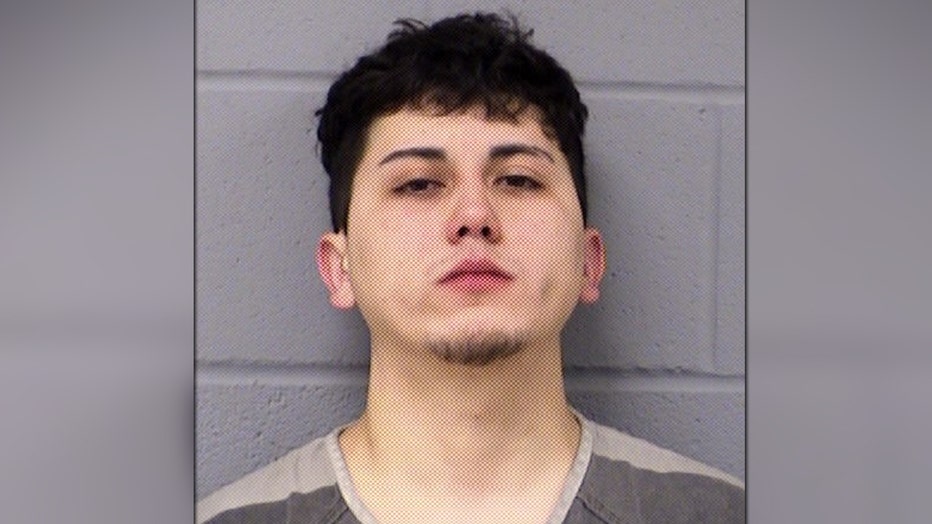 RELATED: Suspect hits and kills pedestrian, walks away from accident and goes to beer garden
"He was definitely looking for a place to hide and who knows," said David Pearce a co-owner of the South Austin Beer Garden. Not knowing who this person was or where he came from, Pearce said they weren't just about to let this man walk through their side entrance. "Right away my door guy stopped him, he obviously looked distraught," said Pearce.
The man seen in the video is identified as Garcia Jr, suspected of being intoxicated and crashing into a pedestrian killing them a half-mile down Menchaca. While not knowing what had happened, Pearce said instinct and experience told him to keep Garcia calm and more importantly try and keep him there while they called police. "Smart to keep him there instead of scaring him off," said Pearce.
RELATED: TABC investigating two Austin-area businesses after deadly South Austin crash
Further north, green spray paint along Menchaca tells the final moments of the person Garcia is charged with hitting. It shows where the victim's shoe was found and their shopping cart. "We had no idea what had happened up the street and it's just, wow, we just stopped this kid from running away from the cops," said Pearce.
Police report the impact was strong enough for part of the victim's body to crash through the windshield and into the passenger seat. He traveled about half a mile before pulling over. He then walks even further down the road before ending up in the ditch in front of the South Austin Beer Garden.
---------
Get breaking news alerts in the FOX 7 Austin News app. It is FREE!
---------
Those who regularly walk along Menchaca, like Jonathan Escalon, said this fatal crash is an eye-opener for just how vulnerable pedestrians are in the area as there isn't a complete sidewalk or many crosswalks.
"There's an extra shoulder there that's wide enough to feel safe but it's still not ideal," said Escalon.
Both Escalon and Pearce feel something needs to change along Menchaca before another person becomes another police marking on the road.
Garcia Jr is charged with intoxication manslaughter. The identity of the victim has not been identified.